From Runway to Real Way: Nails at Kaelen
Kaelen's overall look was powerful, featuring designs with a modern 80's vibe. Sharp lines with rock prints, lucite accents and pops of sunny neon yellow rounded out a mainly black palette.

For nails, manicurists went for a high contrast "Distressed Nail" using black as the base, and then a bespoke nude khaki was layered in jagged strokes towards the bed of the nail.

For added dimension, only the black section of the nail was matted out , creating a dual-textured look full of disheveled luxury.
Products You'll Need:
Christian Dior's Rock Coat Smoky Black Top Coat
Christian Dior's Vernis Party Dazzle Nail Lacquer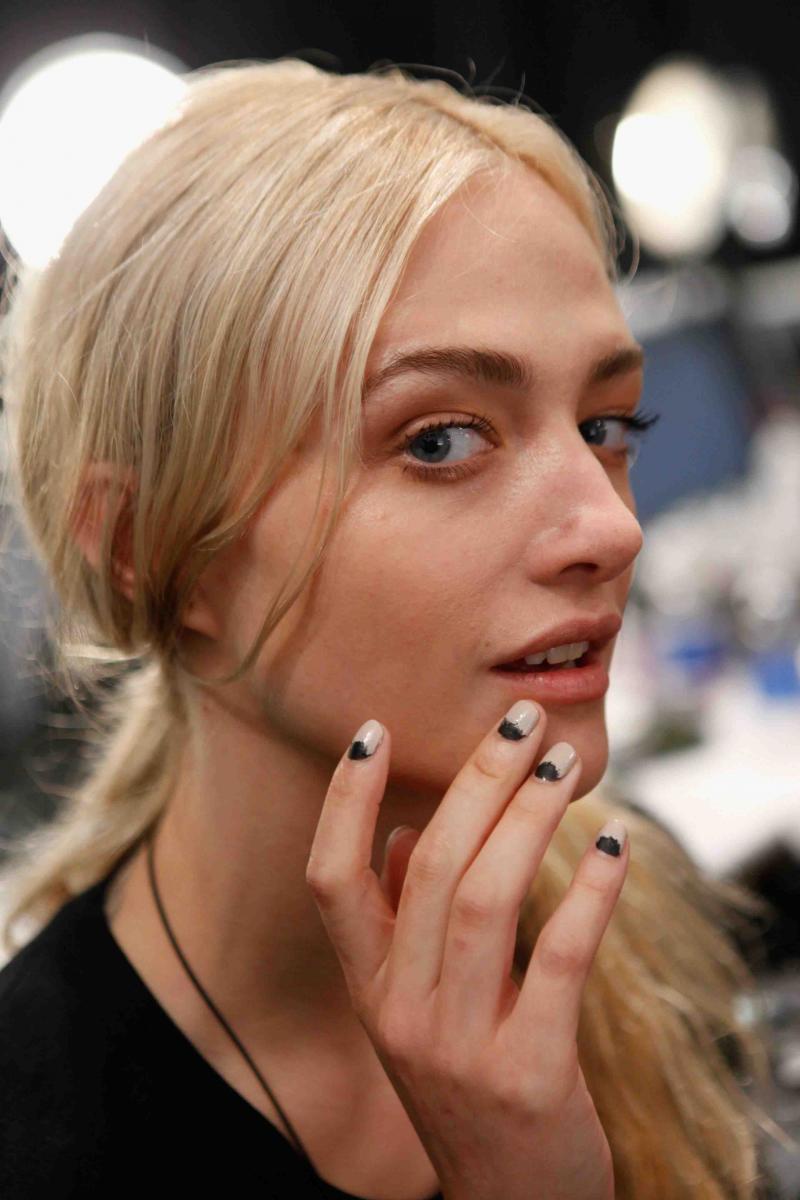 Photo: BeautyPress.com