From Runway to Real Way: Chadwick Bell SS 2013
Chadwick Bell's SS 2013 show was confirmation that a natural, dewy look is going to be TOTALLY in for next season. Hair is messily pulled back out of the face to naturally highlight the gorgeous, glowing complexion created. With a head band held in with 3 bobby pins for security, purposely created flyaways allow the face to be the focal point for this beauty look. 
To create this dewy gorgeous glow, apply a tinted moisturizer (we love Laura Mercier's oil free tinted Moisturizer) generously all over the entire face. Apply a moisturizing lip gloss (Pixi's lip booster maximizing lip gloss is amazing) to the lower lip only, the bottom is glossy while the top lip is matte and dry. 
Apply a small amount of smoky brown shadow (Lancome's smoothing eye shadow in couleur cafe is perfect) to the lid, but more importantly, highlight the inner eye with a white or pink shimmer or powder; this accentuates the eye and widens it beautifully. 
Will you be sporting this natural look for Spring/Summer 2013?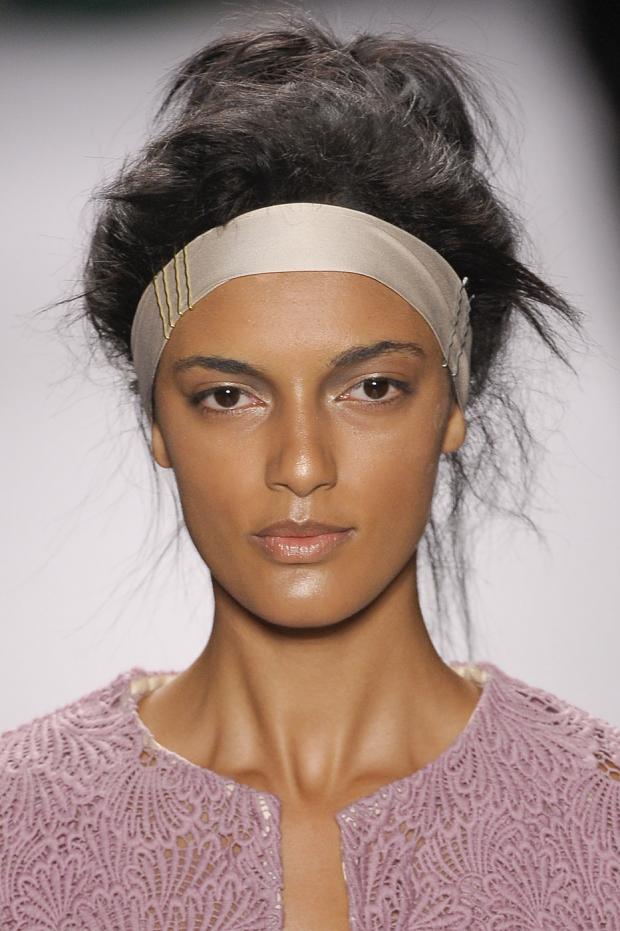 Photography by Imaxtree