Royal Treatment WINNERS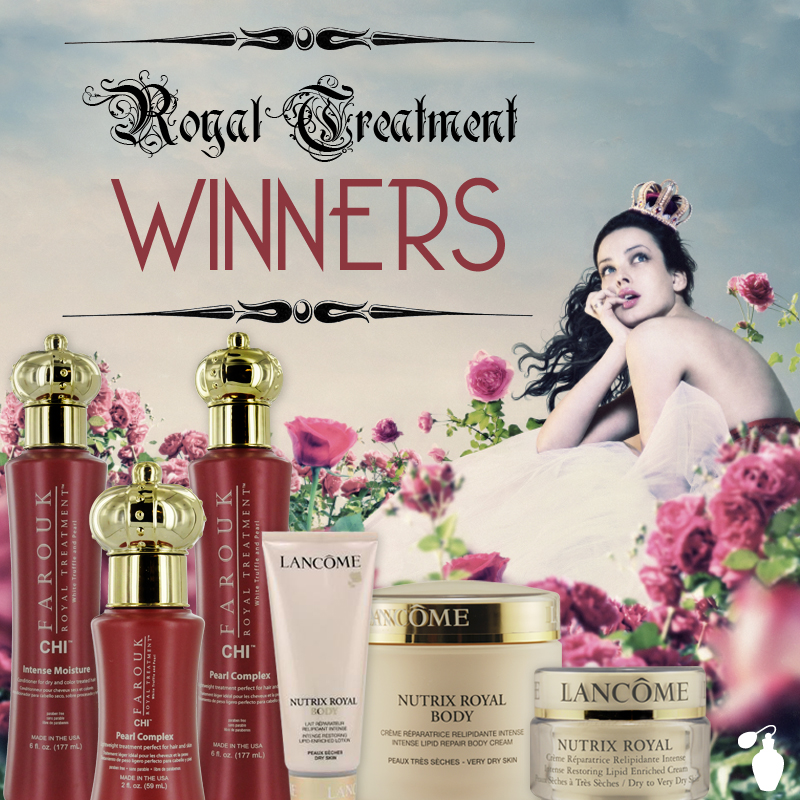 And the winners are....
This month, we hosted a Royal Treatment contest on Facebook, where we gave our fans a chance to win a little piece of the Royal Treatment with these CHI haircare and Lancome skincare products. And...here are the 10 lucky, lucky winners...CONGRATULATIONS! 
Billi Smith
Adrien Beatty
Stephanie Klein-Davis
Cindy Burnett Rose
Janice Geddings Joyner
Mattie Sue
Steve D Scott
Alexandra Alvarado
JoAnn Estes Lemberger
Brian Manis
Please note: The winners have been contacted via Facebook notification to email us for prize redemption details!