Rosy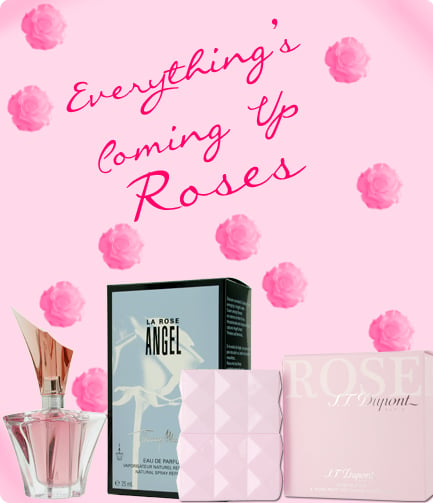 Just because it's farewell to summer doesn't mean the sweet smell of roses must vanish too. Keep the scent of summer with fragrances that include notes of rose.
Our fave? Naturally, La Rose Angel by Thierry Mugler and another fave? St Dupont Rose perfume for women. Both of these scents are perfect for a touch of femininity, an elegant scent, these are fragrances that can be described as fresh.
La Rose Angel, a unique scent sure to compliment any fashionable woman, features notes of rose, patchouli, and citrus and combines oriental and floral notes; this scent is trendy to say the least.
Looking for a new lovely scent at a seriously low price? St Dupont Rose perfume is on our site at a deep discount, that's right, under $20. This luxurious perfume has notes of vetiver, jasmine, cedar, mandarin, lemon, violet, peony, rose, musk, williams pear, and iris.
When wearing scents like these, you will be sure to have a day where you are pleasantly pleased. Put yourself in a fabulous mood with scents where everything's coming up roses.