Rochas Secret De Rochas Oud Mystere Eau De Parfum by Rochas Fragrance Review
When I learned that the celebrated house of Rochas had produced an oud perfume, it came as no real surprise… I mean, everyone out there has to have an oud in their perfume stable it would seem! I guess for this reason, I have become somewhat cynical every time a new oud is introduced by the designer brands… but this time, I was delighted and surprised with Rochas' 2014 oud offering: Secret de Rochas Oud Mystere!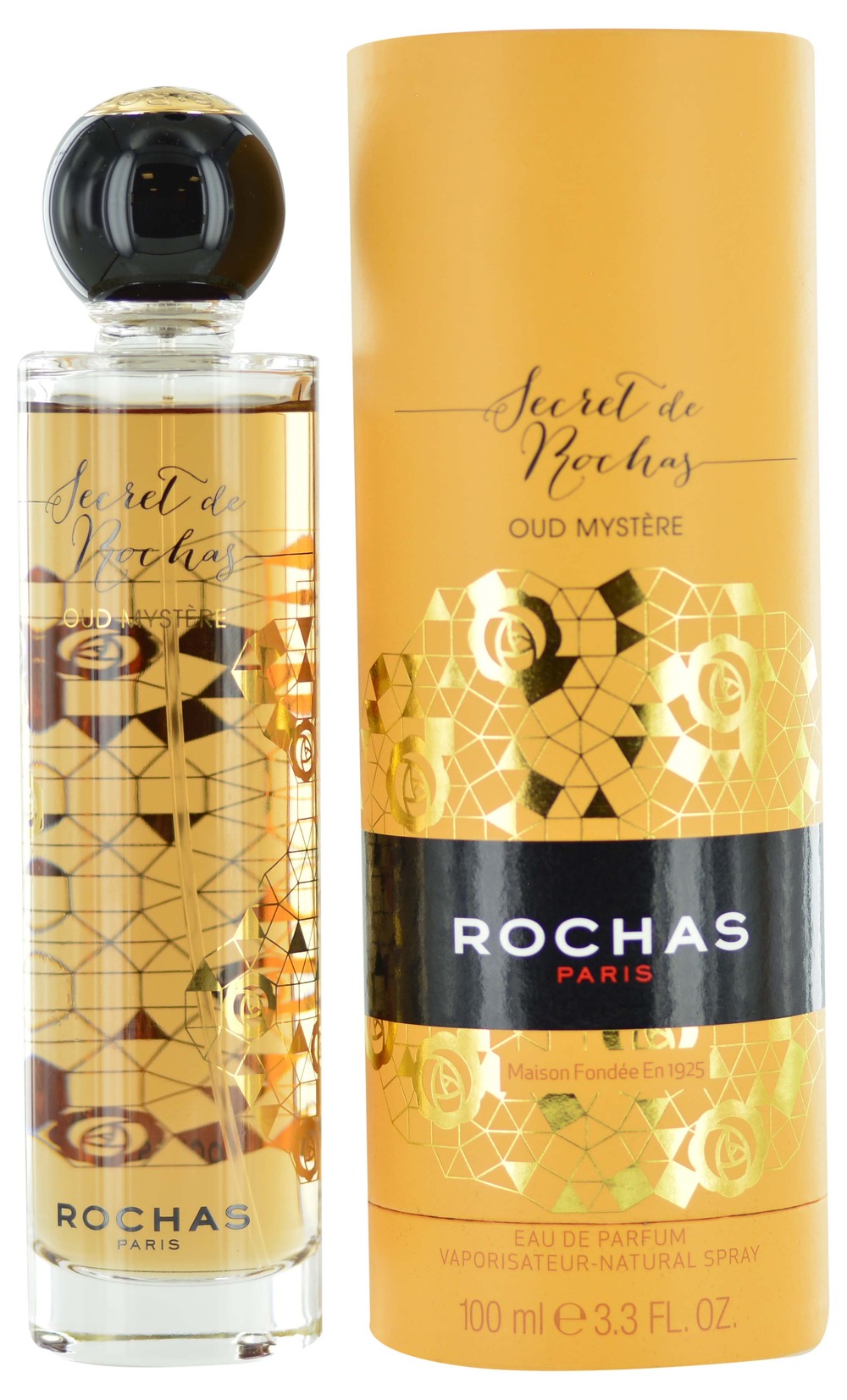 I must state from the outset that whilst the name of this scent has appended part of its title from the much-adored and long-discontinued Rochas Mystere that the similarities end there. Oud Mystere is precisely what it says on the box – a unique and alluring "oud-lite" that has both sensuous appeal and joyfulness in equal measures. Launched to appease the Middle Eastern market, Oud Mystere focuses on oud as a key note, however perhaps equally as important is a delightful saffron accord. These two components dance a quickstep through the heart of the perfume, whilst supporting notes of pink pepper, rose and gardenia twirl by the sidelines. Whilst it has a somewhat feminine lilt, Oud Mystere could comfortably be enjoyed by men – its woodsy / incense / patchouli foundation keeps it in the masculine spectrum too.
Presented in a beautiful column-like flacon, and decorated with beautiful gold motifs, Secret de Rochas Oud Mystere is a practically unheard-of gem that glitters with a flash of burnished gold. It seems that the Secret de Rochas that the brand has been hiding is that this oud in particular – is actually quite wonderful!