Rihanna Rebelle Perfume Review
Rihanna Rebelle- Bold and Sexy Gourmand Perfect for Everyday Wear.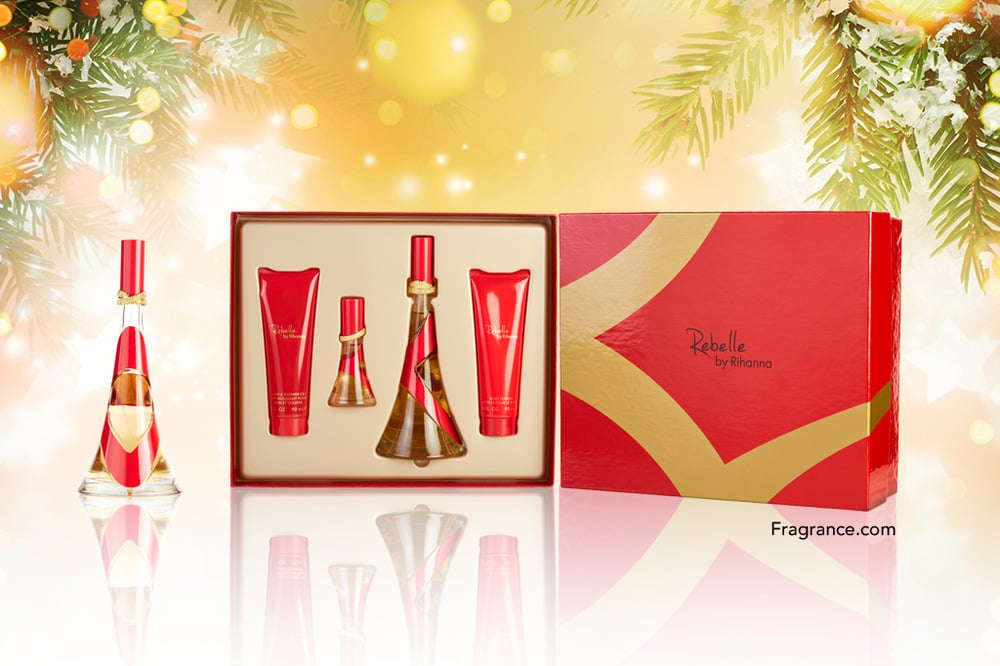 If you are like me you have a fascination, bordering on obsession with gourmand fragrances. There is nothing better than smelling sweet and delicious. The quest to find great gourmands is never ending, and a lot of times you get a lot of the same old same old, warm vanillas and overbearing chocolate notes. So when a fragrance comes along that is delicious and has a bold spin on it I get very excited.
That is where Rihanna Rebelle comes in. At first I was expecting the same familiar warm sweet syrup, but the notes in this definitely excite the senses with something new. With the notes of cacao, strawberry, vanilla orchid, coffee, ginger, and plum mingling with patchouli, musk and amber in the base- this fragrance gem holds a very creative blend of notes. Seamlessly entwined, the aromas in this fragrance form a deliciously sweet, yet somewhat bitter, cocktail of chocolate covered strawberries, with a slightly bold and spicy background. This is a beautiful gourmand fragrance that has just that added extra touch of fruitiness to make it unique, bold, sexy and special. The spiced notes in the background with the coffee take away some of the sweet edge, and the amber and cacao give it a nice rich and warm feeling. This is a sexy fragrance that anyone can were anywhere. If you love to be sexy and daring like Rihanna and also harbor a sweet tooth, give Rebelle a try!