Refresh yourself, Get a New Look
New season=new look, face it! 
Whether it's trying a new makeup trend, switching up the color or style of your locks, or swapping out that oceanic fragrance spray for a heavier, warmer scent...FragranceNet.com has got you covered. 
Ready to make the switch?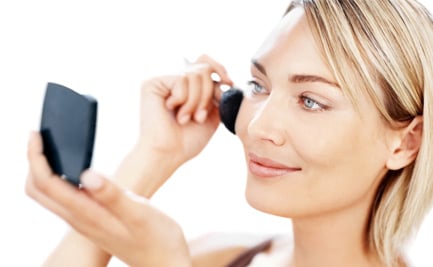 Go From:
Scents with floral, marine, or citrus-y scents to those fragrances with more of an oriental, chypre (woody, mossy) scent. So, in plain simple language, go from Cool Water by Davidoff or Dolce & Gabbana Light Blue to Jean Paul Gaultier "Classique" or Angel by Thierry Mugler. 
Xen Tan self tanning products to skin care products that will smooth and moisturize your skin, (Clinique's surge skin care line is beyond amazing & perfect for dry, flaky skin)! 
Pastel pretty to dark, vampy, even 'gothy' makeup hues! (Who's with us with the dark lip and cat eye trends)? 
Wavy, beachy-like hair to sleek, straight locks. Liquid Keratin is the perfect solution to get silky smooth hair, we swear by it!