Red, White and Blue...Fabulous Finds for the 4th
It's time to celebrate Independence Day, darlings! Barbecues, fireworks, beach fun and beauty is all in order for a fabulous 4th. You could express your patriotic pride with some American flag fashion, but we prefer to wear fragrances boasting signature names of red, white and blue as the ultimate bang for your buck. Here are a few for your review.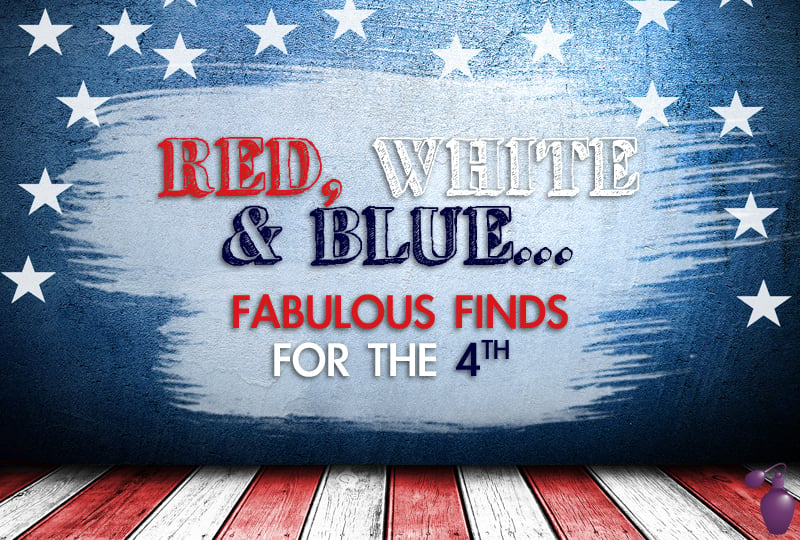 Ciao bella and say hello to floral fruitiness dried down to sandalwood, musk and oakmoss, which altogether makes for the seductive scent you'll find in ravishing Red Perfume by Giorgio Beverly Hills.
No one will be saying sorry Charlie when it comes to enticing aromas. With violet rose, apricot and lily of the valley, combined with fruity notes of fresh citrus and plum, Charlie Red by Revlon provides all of the elements for a most alluring fragrance.
Tamarind, violet, bergamot, lemon leaves, nutmeg, cardamom, white pepper, cedar, musk and amber all unite to deliver the exhilarating aromas you'll find in the lovely Lalique White.
A scent of elegance is easy to achieve as your signature fragrance with Bvlgari White. It combines white tea, musk, artemisia leaves, white pepper and ablemosk all to luxurious perfume perfection.
It's smooth scent sailing with robust aromas of peach, pineapple, jasmine, cedar, musk, sandalwood and water lily all found in Nautica Blue, a fragrance that's an olfactory adventure on and off the high seas.
Getting your game on is easy in terms of awesome aromas when you play with Polo Blue. Refreshing and masculine scents of patchouli, geranium, amber and melon create a warm and inviting fragrance that's irresistible.