Ready, Set, Sun! It's Time to Get Prepared to Meet the Heat!
Ready, set, sun! It's time to get prepared to meet the heat!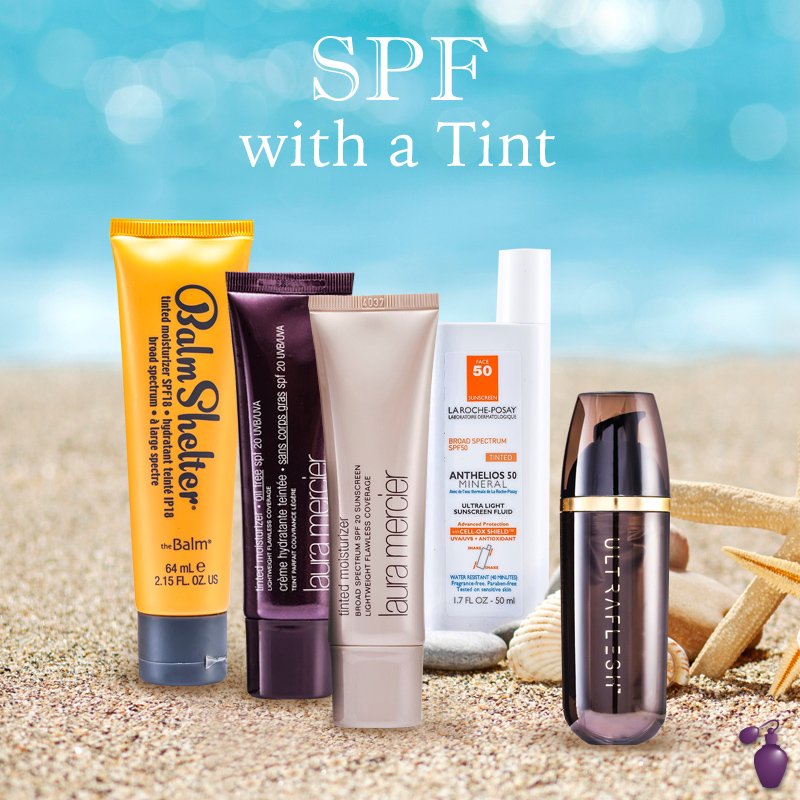 Sunscreen - Now that we've climbed over the Memorial Day hump, it's safe to say that summer is officially here. And with those barbeques, pool parties and music festivals on the horizon, comes long hours spent under the sun. Choosing products with an SPF content of 30 or more is a start. But don't forget about other exposed parts of your body….like your lips.
Makeup - Some days, it's just too hot and humid for a full face of makeup, so brighten up your face with a tinted moisturizer (with SPF of course)
Hair – Tame the mane with a leave in conditioner and use a clarifying shampoo
Feet - Rock a pair of open-toed shoes like it's nobody's business with softening foot cream
Skin - Between sweat, dirt and makeup, the summer season really does take a toll on our skin. So, if you want to bring a squeaky clean to your complexion try cleansing wipes to get rid of pollutants
Fragrance - Summer is a time to get away, to feel relaxed, refreshed and renewed. Treat yourself to a new tantalizing fragrance to help set the summer mood. From crisp summer linens to the irresistible smell of the Mediterranean, from the smell of the ocean to the taste of the tropics – now's the time to switch it up!
Eyes – Waterproof your liner, mascara and concealer for sweat-proof beauty
Nails – Nothing says summer like a great mani. Unfortunately, chlorine and salt water can make your nails brittle. Make sure you moisturize them as you would your skin!
Diet – Hydrate, hydrate, hydrate. Not only by drinking water, but fruits are "in" season – eat, enjoy and reap the benefits!
Clothing – Heading out for a day in the sun – try wearing a rash guard or SPF sun shirt. Stylish yet safe!