Ready, Set, Glow! 5 Green Tea-Infused Products that Make You Pretty
Ready, Set, Glow! 5 Green Tea-Infused Products that Make You Pretty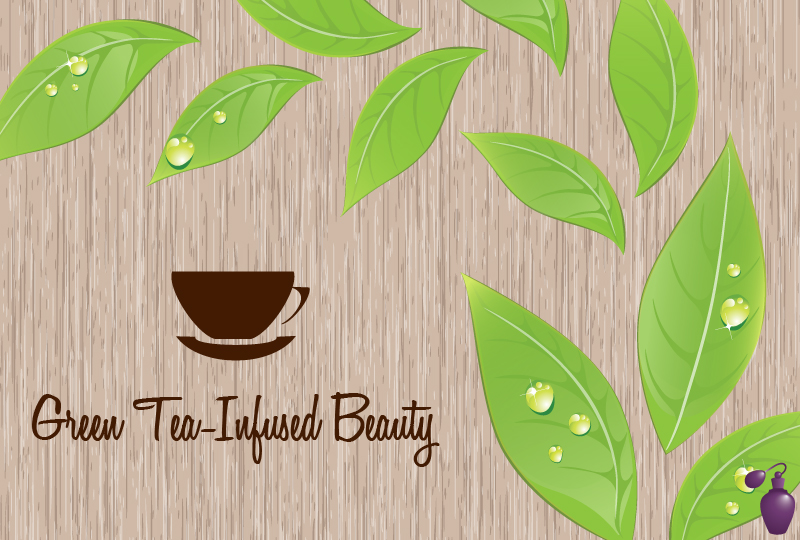 The goodness of green tea, packed with plenty of antioxidants, is a popular drink of choice – especially now when winter temperatures are getting chilly and the air is getting dry. A hot cup can warm you up, while beauty products infused with green tea can reinvigorate your skin. Here's a few of our favorite servings of green tea-infused goodies.
Craving shiny strands to savor? Start with Rusk Sensories Full Green Tea and Alfalfa Shampoo. This 13 oz. mane tamer is unisex and provides the benefits of natural botanical ingredients. Tresses are transformed while you enjoy enticing aromas every time you wash.
For style mavens, get Back to Basics Green Tea and Aloe Firm Hold Gel by Graham Webb. This 8.5 oz. coiffure controller is also unisex and provides maximum hold, body, and volume without weight or flaking, so hair stays silky to the touch.
Putting your best face forward is simple with John Masters Organics Green Tea & Rose Hydrating Face Serum. This 1 oz. skin saver is designed to target normal/dry skin. It's formulated with a blend of green tea and rice extract to revitalize and repair dehydrated skin; sea algae to hydrate and soothe; and sunflower oil to shield against environmental pollutants.
A body in motion deserves constant pampering to keep it going in tip-top shape. That's where the 4.23 oz. Perfect Potion Green Tea and Jasmine Body Wash comes in. This sulfate-free, soap-free skin solution gently cleanses without irritating while providing PH balance and leaving you with a reenergized feeling all over.
To seal in and maintain moisture, after you shower apply Alyssa Ashley Green Tea Hand and Body Lotion. This 3.4 oz., green-tea infused product combines soothing oils and emollients of rose, lemon, violet, freesia, jasmine, and lavender that make for an alluring fragrance and a delectable way to avoid dry skin.