Putting Your Best Brow Forward
Looking picture perfect begins on the border – and not the one with margaritas. Usually surrounding a beautiful piece of art is a gorgeous frame, and your face shouldn't be any different! Well groomed eyebrows have the ability to lift the entire eye area and make you look more refreshed, youthful, and polished; who doesn't want that? Putting your best brow forward is not only great way to easily update your beauty routine; it is a fantastic way to add sophistication to otherwise bare face.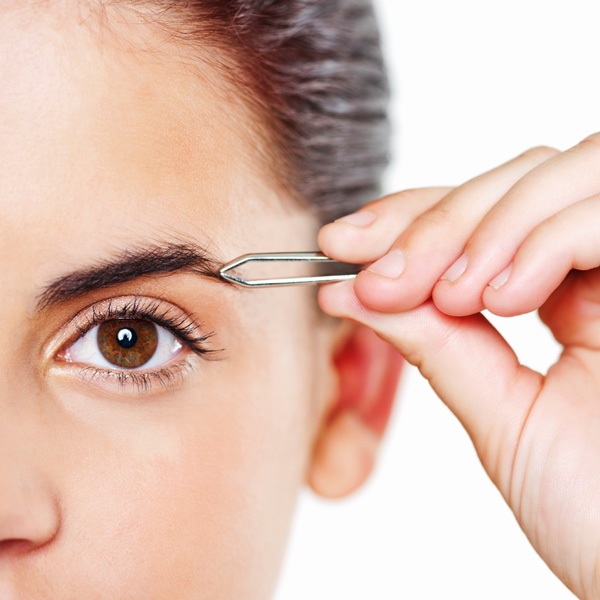 Achieving the perfect brow is easy! More than likely, your natural shape will usually be the most flattering, so use that as a guide and ignore the trends for this. Tweezerman's Professional Slant Tweezer is the perfect tool to help expertly removing excess hair. The slanted tip allows even beginners to carefully select and pluck the exact hair you want. The Professional Slant Tweezers are made of stainless steel, so don't worry, they won't rust if you pluck in the shower (like some of us here!).  
After tweezing your pretty arches, you'll want to brush everything in the right direction. Clea De Peau's Brow Grooming Brush will help give eyebrows a clean and polished appearance. With a sleek, slim handle and portable size, it will easily fit in your purse for touchups throughout the day. Brushing your brows is also a good prep if you will need to fill them in. Not everybody has big, full brows! In fact, most will have a few bare spots. Using Shiseido's Natural Eyebrow Pencil and a very gentle hand, "flick" on short hairs as needed. By using more of a "wrist flick" to apply, you'll prevent having brows that look drawn on (never a good look).
The final touch to putting your best brow forward is a light swipe of CLEAR BROW GEL which will help keep everything in place throughout the day. CLEAR BROW GEL can also be used as clear mascara
for a glossy finish on lashes – bonus!


-Kristin Lisi