Pucker Up: Ten Best Lip Care Products
The ever so changing elements seem to throw a monkey wrench at our skin, so to keep it shielded and protected, it's always best to rev up your skincare routine and add in some hydrating products for maximum benefits. Our lips always seem to be exposed to the harsh cold and dryness first, so to give them the love and care they deserve, we've got ten best lip care products to try for a kissable, soft pout.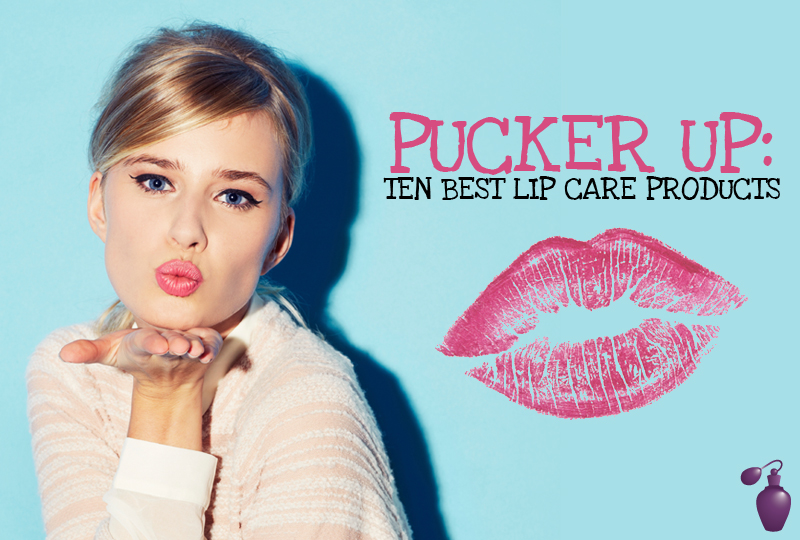 1. Sisley Nutritive Lip Balm ($39.74, FragranceNet.com)
https://www.fragrancenet.com/skincare/sisley/sisley/sisley-nutritive-lip-balm#!135746
Feed your dry and chapped lips some intensive moisture found inside this lip treatment, which works to repair lips and restore lipid levels.

2. Bliss Fabulips Sugar Lip Scrub ($20.99, FragranceNet.com)
Just like you would with your face or skin, it's important to treat your lips to a rejuvenating scrub. To say goodbye to flaky and dried out skin, use this sugar lip scrub two to three times a week for softer, fuller lips.

3. Darphin Age Defying Lip Balm ($44.99, FragranceNet.com)
Bring some anti aging benefits to your pucker with this softening balm, which works against fine lines and wrinkles in no time.

4. Eminence Cinnamon Kiss Lip Plumper ($27.99, FragranceNet.com)
Want a truly sexy pout? Plump and enhance your lips with this natural lip plumper that won't cause any unwanted irritation.

5. Nuxe Reve De Miel Ultra Nourishing Lip Balm ($14.24, FragranceNet.com)
For that everyday lip balm, this portable sized goodie makes a great handbag staple.

6. Shiseido Benefiance Full Correction Lip Treatment ($44.99, FragranceNet.com)
Truly pamper your lips with this retexturizing treatment working to keep lips moist, firm and smooth.

7. Skin Medica Tns Lipplump System ($61.99, FragranceNet.com)
Plump and renew lips easily with this two part system any beauty junkie would want.

8. Vitacreme B12 Vita Eye & Lip Balm ($27.99, FragranceNet.com)
Treat your eyes and lips to this nourishing and non-sticky balm that protects and shields the skin.

9. Clinique Repairwear Intensive Lip Treatment ($38.99, FragranceNet.com)
Apply this moisturizing lip treatment on throughout your workday, for a natural collagen boost when you need it most.

10. Payot Hydratation 24 Long Lasting Hydrating Lip Balm SPF 10 ($25.99, FragranceNet.com)
Your lips totally need some sun protection too, so for extreme care try on this long lasting balm with added SPF 10.