Product Spotlight: Mixed Chicks
There are certain things only a 'Mixed Chick' will understand. One of which is how frustrating it can be to blow out unruly curls on a seriously humid day.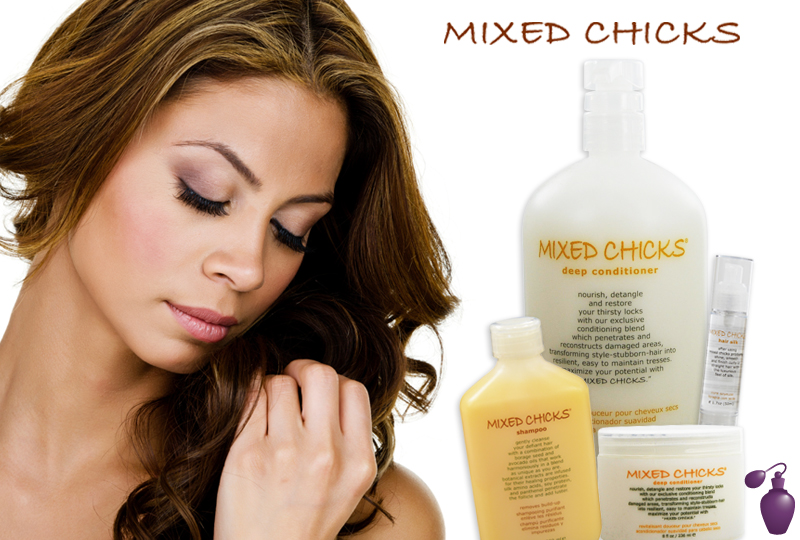 Oh sorry, you're not clear as to what a 'Mixed Chick'? Oh, well a 'Mixed Chick' is as Wendi Levy and Kim Etheredge describe as a multicultural lady who knows what she wants in the world, as well as out of a hair product. Which you could say is why Levy and Etheredge created Mixed Chicks, a hair product line specially formulated for ladies like them, 'Mixed Chicks'.
"My hair is naturally curly, but I never would wear it out because I had to use too many products to get the look," Etheredge has said. "I had to search from one end of the store to the other to concoct a combination for my "unruly hair." That was not only a pain, but expensive too! Lucky for me I met Wendi."
The two started concocting products in their garage; packaging shampoos, conditioners and alike. After a little door to door hustling, a few celebrity endorsements, and a ton of online customer support, Mixed Chicks had made their way to lockes in need.
"I am mixed. I have coarse, tightly curled hair on one side of the family tree and straight, limp hair on the other," Levy has said, which is why their non-sticky, lightweight curly hair products leave your hair inviting to touch as they define and lock moisture into every curl. And get this, Mixed Chicks not only works on wavy, tightly curled or straight hair; but it also works on weaves.
Products To Lather Up
Mixed Chicks Shampoo: A swirl of borage seed, avocado oil, and panthenol gently cleanses straight, wavy or curly hair leaving it full of luster. And there really are no words for just how amazing it smells.
Mixed Chicks Deep Conditioner: This beyond creamy concoction restores curly, kinky or straight hair, nourishing it with safflower seed oil, making it healthier than ever. The oil penetrates deep into the root and reconstructs damaged areas.
Mixed Chicks Leave in Conditioner: Tame frizz and define curls with this light-weight product. p.s. this is one of those must -use products for weaves, synthetic or human.