Polar Vortex Beauty: Beat Winter with these Glam Goodies
If there's one season that can really throw a wrench in your beauty plans, then leave it to winter to really take a toll on your skin. Between the below zero temperatures, blasts of sub arctic wind and unpredictable elements, we're already looking to spring at this point and it's not even February. To keep calm and stay pretty throughout the ever so challenging winter, we've got ten must-haves to aid you in your efforts wherever you go. From skincare to lip shades, equip your beauty arsenal with these cosmetic lifesavers.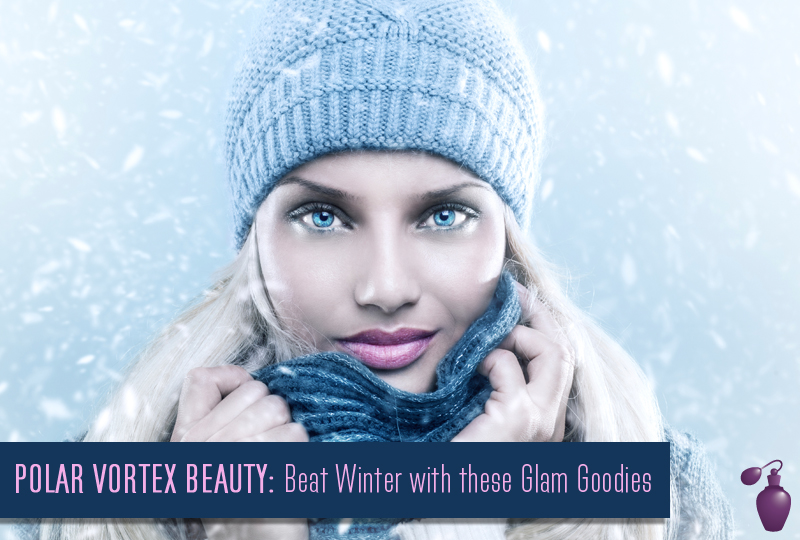 1. La Prairie Cellular Night Repair Cream ($175.99, FragranceNet.com)
Repair your chapped, windblown skin overnight with this nutrient dense night cream which works to reduce wrinkles and dryness with prolonged use.

2. Dermalogica Skin Hydrating Masque ($39.99, FragranceNet.com)
After a long day outside, treat your skin to this moisturizing facial mask formulated with Vitamins A, C and E.

3. Korres Raspberry Antioxidant Liquid Lipstick ($8.99, FragranceNet.com)
To beat the dreary winter greys and blues, add a popping lip to your beauty looks with this rich fuschia color.

4. Sisley Botanical Buff & Wash Facial Gel ($64.49, FragranceNet.com)
Wash away dead and pore-clogging skin cells with this daily wash that is never harsh on bare skin.

5. Bliss Mammoth Minty Scrub Soap ($23.99, FragranceNet.com)
Treat your body to some nourishing hydration with this exfoliating body bar which leaves the skin silky, smooth.

6. Clarins Self Tanning Instant Gel ($22.99, FragranceNet.com)
Warm up your sallow looking skin with this greaseless self tanning instant gel that never streaks, and leaves skin bronzed and glowing.

7. John Masters Organics Cocoa & Capuacu Hand & Body Butter ($39.99, FragranceNet.com)
Replenish your hands and body with this fast-absorbing body butter your skin will totally love.

8. Youngblood Crushed Loose Mineral Blush ($23.99, FragranceNet.com)
Perk up your cheeks with this loose mineral blush that gives you that summertime glow all year round.

9. Calvin Klein Obsession Eau De Parfum ($35.99, FragranceNet.com)
Bring some heat to your everyday fragrance with this spicy, delightfully rich scent with notes of sultry musks, buttery vanilla and deep greens.

10. It's A 10 Miracle Leave In Product ($34.99, FragranceNet.com)
On all your off-duty days, deeply moisturize your tresses with this frizz taming must-have.