PIN IT: Get the Look
What a sexy, smokey eye she has...and you too can have it with a few tips, tricks, and products from us. Read on for an amazing smokey eye tutorial...enjoy!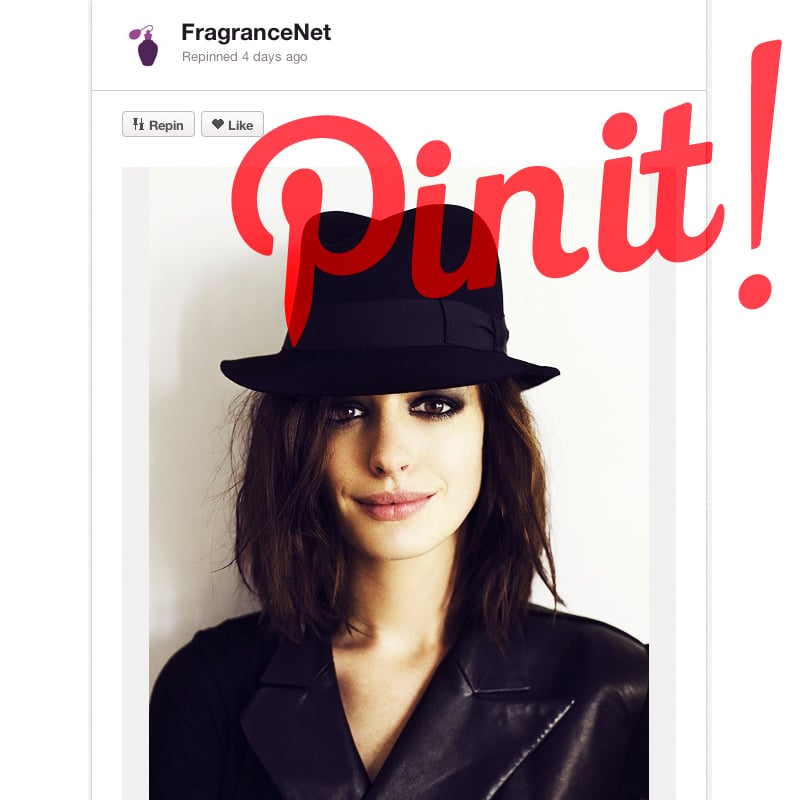 NOTE: This is for an every day smokey eye look, if you want a real dramatic look like Anne Hathaway in the photo above, go ahead and use black instead of brown in the below steps.
First, fill entire lid with an ivory base, we love Clarin's Vanilla Beige single eye color
Then, highlight your brown bone with white, whether it's a white cream base or white eye liner, whichever you prefer
Brush a brown shade (we love YSL's ombre essentielle nacree pearlized mono eye shadow) onto your outer lid...and then sweep over the crease softly, blending the color above your lid.
Continue to blend out the edges softly
Next, brush the brown under your lower lid, close to the lash line to prevent a black eye look (those won't be in style anytime soon, we promise you that)
Curl your lashes, line the upper lid and waterline and of course, add mascara to both the top and bottom lashes, (we love Clinique's naturally glossy mascara in jet black)