Pin It: Get the Look
Once we saw it, we just had to Repin it...how gorgeous is this classic makeup look?  A subtle, natural, yet smokey eye with a tiny peek of winged liner, all complete with a bold red lip...perfection.
Want to get the look? Our guide and products from FragranceNet.com will make it easy peasy and super affordable too! Shall we get started?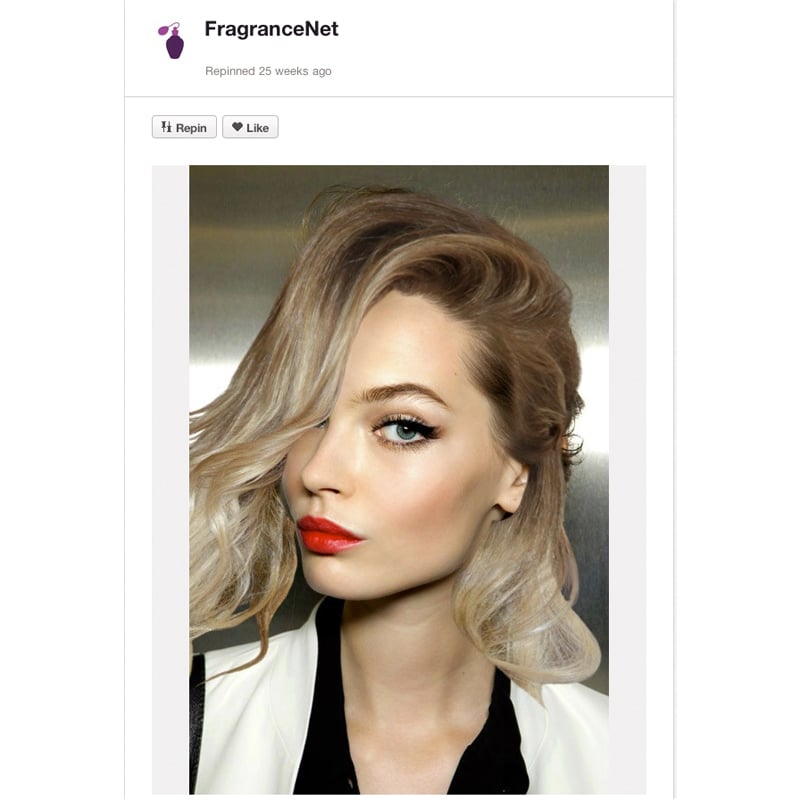 For the subtle, natural smokey eye look, this can easily be achieved with Clinique's Compact Colour Makeup Palette, featuring a powder blush, two shadow colors and two buttershine lipsticks. To start, apply an eye shadow primer for a long lasting eye look. Next, apply the mocha colored shadow to the lid of your eye. With an eye shadow blending brush, take the light pink/peachy color in the Clinique makeup palette to blend from your lid to your crease. To really highlight your browbone and structure, take a white shadow (Clarins White Marshmallow is fab), shimmer, or even a white eye liner will work, and literally highlight the browbone area. Lastly, take a liquid liner, Christian Dior's style liner works wonders, and line your upper lashline. Start working from the middle and work your way out, then go back to the middle and finish the look.
Want that perfect pout?  Get the same gorgeous, bold red lip look simply with only two products! Be sure to completely exfoliate your lips so that they are smooth for the next step, lip liner application. When the exfolation process is complete, line your entire lip with a red or dark pink lip liner. Then with a lipstick brush, apply a bold lip color (Dior's Dolce Vita Red), using the lip brush for precision.
And voilà, there you have it...a classic, designer look without the big bucks!