Perfume Atomizer
Do you ever wish that you could take your favorite fragrance with you absolutely everywhere, but can't stand hauling around that heavy perfume bottle? To finally travel beautifully with the scent that you absolutely adore, ditch the bulky bottles and try our Perfume Atomizer ($9.99) for a much more hassle-proof trip.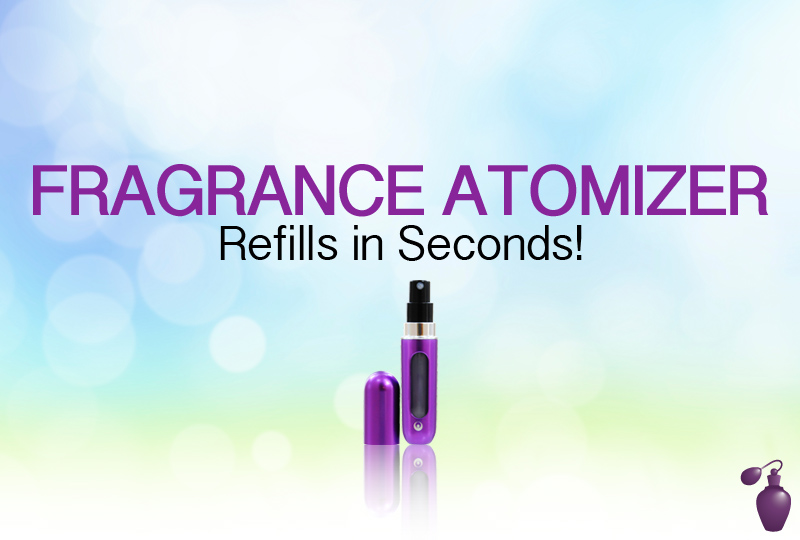 It's TSA approved and not to mention totally convenient, you'll never have to worry about leaving that scent behind, as you can easily pour any perfume easily into the .136oz tube. Fitting nice and snug inside your trusty purse, suitcase or clutch, this atomizer never weighs down your bag of choice down, allowing you to carry the more important stuff you just can't live without.
How to use the perfume atomizer?
Simply remove the spray head from your favorite perfume bottle. Place the refillable perfume atomizer on top of the nozzle peg and pump, pump, pump it up and down to fill. Keep pumping until the fragrance reaches the top of the 'window'. That's it! It's so easy to use.