Orange Beauty: Tackling the Trend with Kanebo Cosmetics
When it comes to fashion, there is literally no other color that screams summer like orange; but would you wear it on your face? Whether you prefer a more subtle look or something bold and daring, the vibrant hue can definitely make its way into your makeup routine!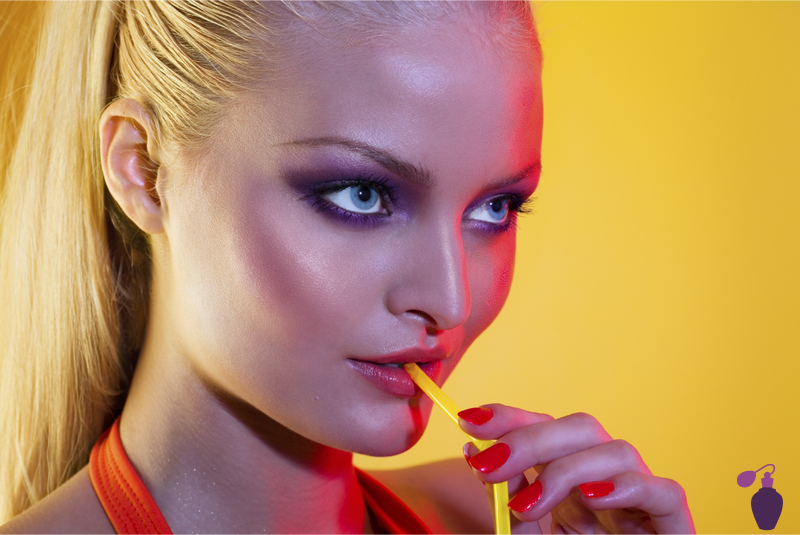 Featuring one of the widest ranges of products in the orange color family, we're tackling the trend with Kanebo Cosmetics . As one of the largest beauty companies in Japan (home of the always bright and funky Harajuku girls), it should come as no surprise that Kanebo has plenty of options for every makeup personality type – the key is selecting only one area to focus on.
Mild-Mannered Orange Beauty: For those who are a little more hesitant to try the trend, use products in shades such as peach and coral, or without a highly concentrated color payoff.
For the Eyes:
- Creamy Color for Eyes in Beige: The shade name may say beige, but this is anything but boring. Iridescent, long-wearing, and easy to apply, use on the entire lid for a subtle pop of color.
For the Cheeks:
- Cheek Color in Urban Pink: Silky smooth and ultra-fine in texture, this gorgeous coral blush will immediately brighten your day. The satin finish is very office friendly, but dab a little of your Creamy Color for Eyes in Beige on top for a night time glow.
For the Lips:
- Mode Gloss in Venus Mode: Enriched with Vitamin E and silk extract for moisture and protection, this gloss looks much brighter in the bottle than it does on your lips. The tangerine color goes on very sheer for just a hint of orange beauty and looks amazing with a tan.
Fiery and Flamboyant Orange Beauty:
For the Eyes:
-  Kanebo's Eye Colour Duo in Sunny is the perfect combo of colors to achieve a bold and daring look. Apply the lighter peach shade on the entire lid and contour with its' brightly toned companion. If that isn't wild enough for you, use a wet angled brush to line either the top or bottom lash line.
For the Cheeks:
- The name says it all for this one. Cheek Color in Orange is formulated like the tamer Urban Pink Cheek Color, but packs a mighty punch. For olive and darker skin tones, use this richly hued blush for contouring and fair skinned ladies should apply on the apples of cheeks for a fruity colored flush.
For the Lips:
- Lasting Lip Colour in Neon is the stuff Day-Glo dreams are made of. A coat of this ultra-moisturizing, satin finished lipstick will attract loads of attention – in the best way possible. Flattering on almost everyone, Kanebo's Neon Lasting Lip Colour looks best with very minimal makeup; a coat of mascara and groomed brows will ensure you're sittin' pretty and trendy.
Will you be trying the orange beauty trend? Are you a Mild-Mannered or Fiery and Flamboyant Orange Beauty?