Olympic Scent Guide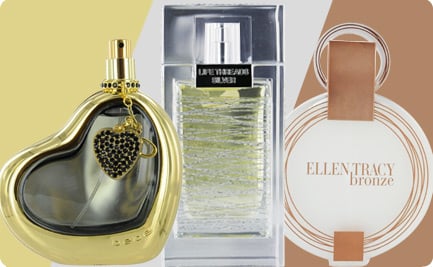 We have never loved medal-worthy scents more than we do now...check out our top gold, silver, and bronze picks.
When going for the gold, there is no other way to go than BEBE Gold perfume. This sparkling fragrance contains woody and oriental undertones, designed for the glamorous and mysterious woman, one who is full of confidence and sex appeal. May we suggest you 'Go for the Gold'?
If gold isn't all that glitters for you, settle for nothing less than Life Threads Silver perfume by La Prarie. This flowery scent perfect for anyone, has notes of ylang ylang, bergamot, solar musk, and sandalwood, to name a few.
Skip the gold, silver, and go for bronze, Ellen Tracy Bronze that is. This perfume is a luxurious and femme fragrance with notes of bergamot and sparkling lemonade, infused with green apple and mandarin. Spritz a spray of this wonderful scent for a 'medal worthy' fragrant accessory.