NUDE...Men?
We're all pretty familiar with NUDE by Bijan for women, but did you know that they make a mens scent too? We can't…even…begin to describe our enthusiasm for this scent our male species friends can wear too!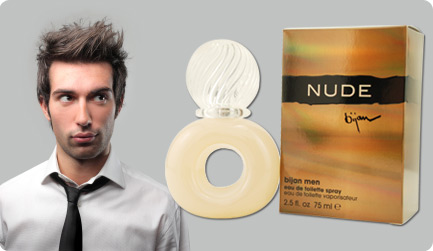 We're being honest now, you'll either love it or hate it, but my, do we love it! It's a woody floral musk scent, and it's been around since 2007! The fragrance features gardenia, amber, musk, citrus scents, and precious woods.
Check out some of our customer reviews, you'll see people describing the scent as "very subtle", "I was surprised", "the fragrance is amazing" and "Everyone loves it and [I] wanted to order for family and friends".
Do yourself a favor, first order this one for yourself or your male friend and let us know what you think. Will you love the subtle, sweet, musky scent?