Nail Trend: Blue Polish
Dive into aqua fresh nails this season, all the cool kids are doing it. And if that's not reason enough, then we've got one more that will be sure to do it for you! How about these two amazing blue hues right on our site, a high quality product at a great discounted price.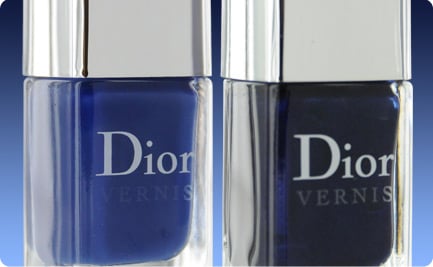 Go for a lighter hue with Dior's vernis blue denim nail laquer. All Dior nail polishes are those that glide on smoothly, and won't easily chip (yay!). This color is bright without being 'too out there', and will compliment almost any color you wear!
Want a more dark, mysterious nail color look? Dior vernis blue label nail laquer would be the polish to paint for you.

Third times a charm, eh? We found one more lovely blue hue for you!
Want a metallic, shimmery shine? Go with Dior Vernis tuxedo lacquer. This polish is perfect for a shimmery effect to add some glamour to an everyday beauty look.
Which blue hue fits your sense of style best?