Must Have Spring Scents for 2015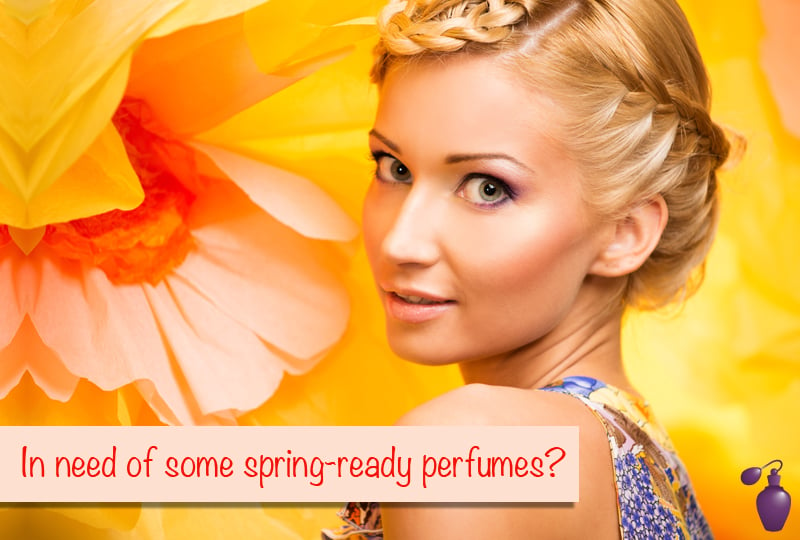 Need that beauty game changer to get you out of that never-ending rut? You can totally spring forward your beauty routine easily, by packing away the deep scents of winter, and opting for something lighter and sweeter, just in time for upcoming season!
Fresh floral blooms always make a carefree and elegant scent, so if you're on the hunt for that elegant changeup, try picking scents with notes of romantic roses and lilacs.
In need of some spring-ready perfumes? Here's some of our must-have picks!
1. Estee Lauder Pleasures Bloom ($29.00, FragranceNet.com)
Let this exhilarating blend of fruits and florals from Estee Lauder's Pleasure Bloom tickle your fragrance fancy.

2. Jessica Simpson Vintage Bloom Eau De Parfum ($22.99, FragranceNet.com)
Perfect for the office or out for drinks, Jessica Simpson's Vintage Bloom is a versatile aroma that mingles together beautifully with florals and earthy accords.

3. Givenchy Bloom Edt Spray ($42.99, FragranceNet.com)
With notes of fresh violets and juicy raspberries, we love using Givenchy Bloom before that big date night out!

4. Salvatore Ferragamo Incanto Bloom Perfume Solid ($14.99, FragranceNet.com)
For deeper and darker florals, use Incanto Bloom Perfume Solid for a burst of sexy tea roses and cashmere woods.

5. Kenzo Spring Flowers ($40.99, FragranceNet.com)
Lingering effortlessly onto the skin, Kenzo Spring Flower's fusion of mandarin and white musks is sure to give you spring fever!

6. Bond No.9 Chelsea Flowers Eau De Parfum Spray ($179.99, FragranceNet.com)
Let the Bond #9 Chelsea Flower aroma of fresh spring blossoms completely transform your beauty arsenal.

7. Gilles Cantuel Flowers Purple Edt Spray ($18.99, FragranceNet.com)
Got a special occasion coming up? Why not try Flowers Purple. The delightful cocktail mixes ivy, pear and bergamot.

8. Tanya Sarne Ghost Enchanted Bloom ($25.99, FragranceNet.com)
Achieve that barely there scent, with this intoxicating mix of violet leaves and jasmine from Ghost Enchanted Bloom.

9. Dolce Eau De Parfum Spray ($71.99, FragranceNet.com)
Enjoy the brightening floral notes found inside Dolce's youthful and enchanting fragrance.

10. Moschino Pink Bouquet Edt Spray ($37.99, FragranceNet.com)
Smell like a breathtaking bouquet, with Moschino Pink Bouquet, a whimsical scent; boasting notes of bergamot, pineapple and lily.