Miss Dior: EDT or EDP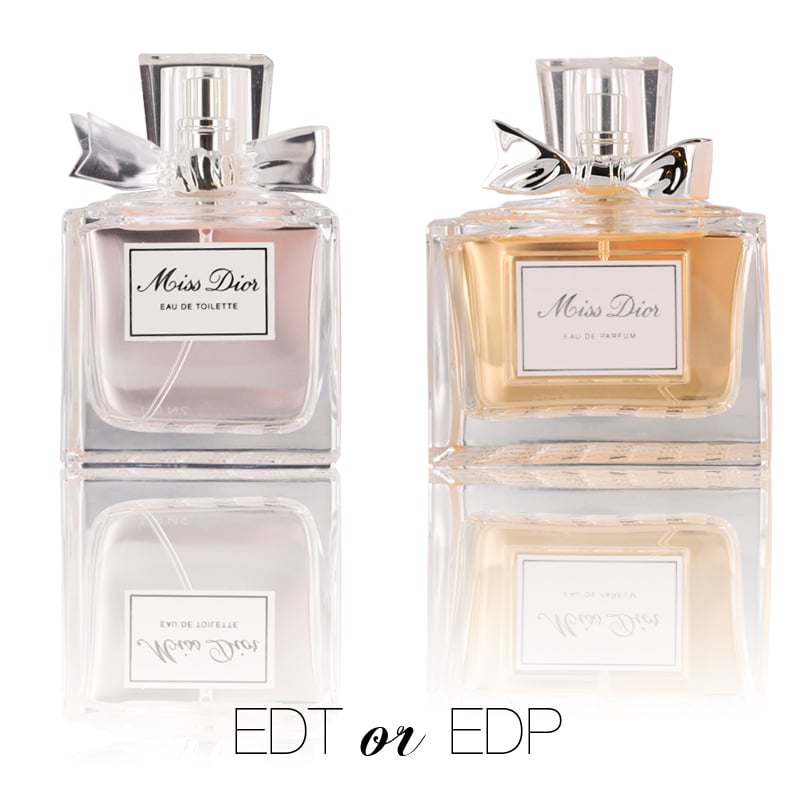 Dior came out with Miss Dior EDT first, this was in 2007, however, in 2010, they decided to come up with Miss Dior EDP, the notes and color are in fact different, as you can see. The original, the eau de toilette, is a lighter, more floral scent, great for everyday use, compared to the eau de parfum, which is a more heavy scent, great for nights where you may dress up. 

So what's the difference, normally, between an EDT (an eau de toilette) and an EDP (an eau de parfum)? In typical circumstances, an eau de toilette has a lower concentration of perfume, while an eau de parfum has a higher concentration of perfume, making it stronger and longer lasting.