Makin' the Switch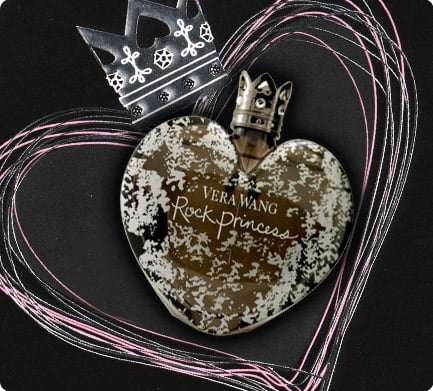 With every season change comes the switch of fragrance, and this season, I'm asking YOU to help a girl out!
Currently, I am using Vera Wang Rock Princess, a yummy fragrance with top notes of white peach, red rasperry and bergamot, rose, jasmine, lily, musk, iris, and creamy coconut.  I love the scent but I'm just ready for the switch for a summer fragrance that's sweet and fruity.
I'll admit, sure I love the fragrance, but what I love even more about the Vera Wang Rock Princess is the heart shaped bottle it comes in. The fact that the top is a crown too is super cute, and I have thought about wearing the black top cap piece (the bottom part of the crown) as a ring.
So I guess, I do take into consideration the bottling of the fragrance, along with the fragrance itself.
So now that you know a little bit about what I like about my current fragrance, help me out in deciding which new perfume I should make the switch to!
Leave a comment below or on this Facebook post!
Looking forward to all of your suggestions! :)