Juicy Crittoure: Pamper Your Pooch Perfectly
There is some serious puppy love going on at Juicy Couture's design house these days. I thought I had some serious puppy love with occasionally dressing my pups up for holidays and attempting to put bows in their hair, but Juicy Crittoure brings puppy pampering to a whole new level. That's right, it's Juicy Crittoure, Juicy Coutoure's beauty line for your spoiled pooch.
And you thought dark polish nails are right on trend for us, get it right with your dog too, with Juicy Crittoure's polished paws in brown. Not to worry, this is a unisex color, able for use on male and female species.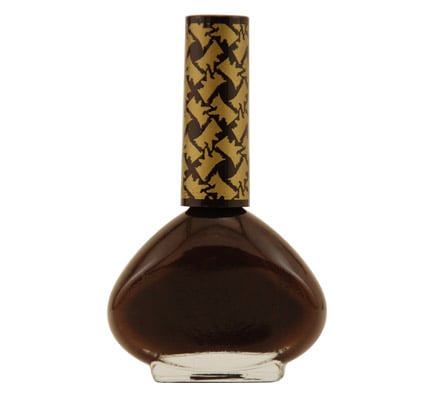 Now that you have your pets nails done, you have to get their hair done, everything 'did' too! That's why they also make an eau de 'pawfum' parfum spray, a soft spot coat conditioning mist, pawlettes cleansing towlettes and don't forget a soft squeaky chew toy for all this fun!
Normally, a thing like this is priced outrageously, say, normal retail price, $65...but yes, we have this fab gift set for your furry friend for almost half that price! We had to brag about it...of course, throw us a bone here!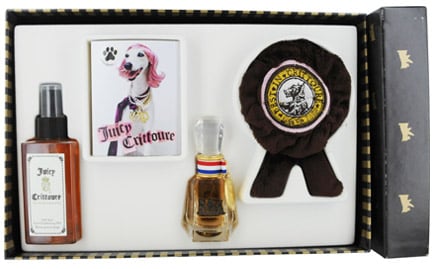 So would you pamper your pet in Juicy Crittoure? I most likely would!