Inspired: 50 Shades of Grey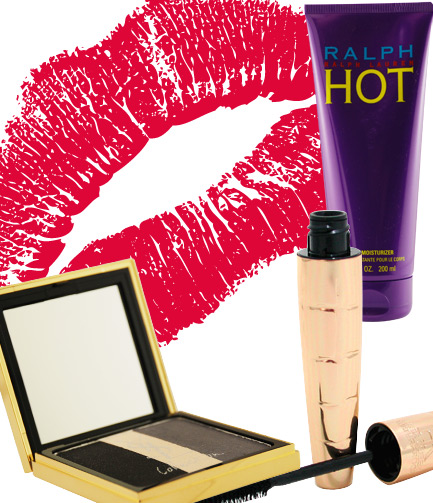 Yes, I too suckered into purchasing the 50 Shades of Grey book by EL James that is the talk of apparently all towns. Between the 'flushing' and the 'blushing' going on between the pages of the book, I, of course, got a bit of beauty inspiration.
I thought to myself, what products do we have that would be used to be gifted to Anastasia from Mr. Christian Grey Steele and what product(s) Anastasia would sparingly use herself.

Up first, the gifting from Grey.
Naturally, Christian Grey would give Anastasia some of his shades…that is on an eye color palette! Take this Yves Saint Laurent palette collection for example. It comes in three strips of colors, black, taupe and a matte dark gray; talk about a a smokin' hot eye makeup look!
Another product pick that is perfectly inspired by 50 Shades of Grey? This sultry, feminine fragrance by Ralph Lauren, HOT, which 'radiates the intrigue that lends itself to Cupid's arrow'. Ralph Hot's spicy nature will make heads turn no matter where you go.
Next, getting that natural, flushed look. Products Anastasia would most likely use on a day to day basis.
This recent grad girl is too busy for any real beauty prep in the AM, so no wonder she would use a nude lip gloss like Smashbox's Lip Enhancing gloss in Luxe. This gloss will leave lips soft, smooth, and comfortable, because that's what should matter, right?
Another pick we think would fit Anastasia perfectly? She can go no wrong with Helena Rubinstein's Lash Queen Mascara…waterproof of course! She (and you) will love this smudge proof, waterproof mascara that will give lashes maxi-length and fullness and visibly make your eyes appear more glamorous.
Which products from FragranceNet.com do you think would be inspired by the new, hot book, 50 Shades of Grey?