How to Tame Your Beard (for her sake)
In honor of Movember, common beard problems, SOLVED!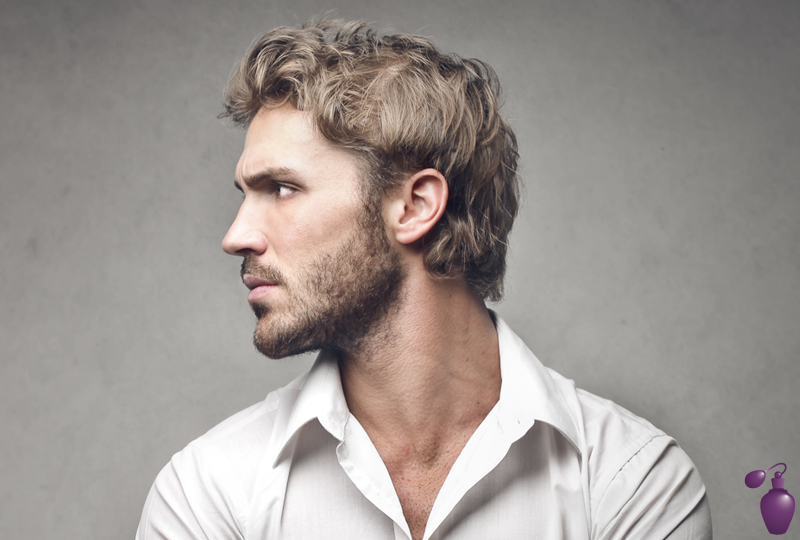 And with the flip of a calendar page, a love-hate relationship flares once again. That's right, it's No Shave November.

Now while we love the scruff and a cozy kiss, there are times that kiss causes a painful itch. Oh and not to mention, beards are super absorbent when it comes to funky odors. So in an attempt to sidestep the beard burn, stinky whiskers and dreaded ingrown hairs, we've got a few tips to help you tame your beard this month.


Suds Up
Seriously, you should be washing your beard on the regular. If not, oils will cake up clogging the pores beneath, plus your beard has a way of attracting and holding onto elements such as dirt in the air and food that doesn't quite make it to your mouth. Excess of either of these can fester causing rank odors, but more seriously, skin rashes or bacterial infections. So grab some Pureology Purify Shampoo, Macadamia Oil Rejuvenating Shampoo, or Mastey Restore Shampoo.


Trim
You know those rebellious few strands that are forging their way forward? Exactly, the ones creeping from the bottom of your lush beard, well, trim them! The wiry stragglers do nothing for your aesthetic. Trust us, just a few quick snips and you'll be transformed into quite the gentleman. Oh and that goes for getting the nose hairs weaving their way into your moustache. We'd suggest picking up Tweezerman's Spirit 2000 Styling Shears. They're hardened stainless steel and 5 1/2 inches in length. And the large plastic-coated finger loops allow for better control and comfort. Also take a look at Tweezerman's Nose Hair Trimmer with brush, it's really worth is, when you're looking for pain-free precision.


Shave
Yes, shave. You'll want to create clean, crisp lines along the neck and just below the cheekbones. Aside from trimming, shaving will really bring your beard together giving the shape you've been desiring since growing out the first patches of stubble. Using a translucent, moisturizing shave gel like Vitaman's Grooming Shave Gel or Zirh's Aloe Vera Shave Gel is best, this way you can create the precision you're looking for. Be sure to use lukewarm water and shave along the grain to avoid aggravating the skin.


Moisturize
While we may have freaked you out a bit with the thought of oily, clogged pores you still have to moisturize your beard. Luckily, we've got a few recommendations for oil-free moisturizers that will ease the anxiety, while also easing any dryness that's caused your beard to splinter into a wiry mess. Ouidad's Botanical Boost Moisture Infusing & Refreshing Spray is perfect (don't worry, it's not overpoweringly floral) or you could try Curlfriends' Replenish Leave-in Conditioner. Seriously, they'll both keep that mass of curls known as a beard perfectly moisturized and in place.


Tidying Up
Finally, you'll want to scour your beard for any ingrown hairs. If you've got one, you'll most likely know from the throbbing pain, but some can be a little more stealth hiding out along the neck and chin, while others creep up along the cheek line. You'll want to have an antibacterial soap on hand, as well as a medicated healing cream and of course a sturdy pair of tweezers to pull that sucker out, which we recommend Tweezerman's Petite Tweeze Set. It includes a slant tweezer and a point tweezer (perfect for catching and pulling up that hair) in a rather handsome and discreet brown leather.