How to Repair Summer Hair Damage
Although summertime means lots of time spent outdoors, the seasonal elements (think saltwater, chlorine and constant UV rays) can cause major damage on our tresses, leaving them dull and almost impossible to repair. And while hair bounces back with some time and necessary healing, adopting a damage repairing regimen can help work to speed up the recovery process in general.
To help your hair recover in no time, utilizing the right hair care routine make all the difference. Aside from shampooing and conditioning, employing actions like replenishing lost moisture, enhancing color and taming frizz can help reverse damage in a cinch. Ready to say goodbye to the pesky damage for good? Here's how to have restored locks just in time for fall.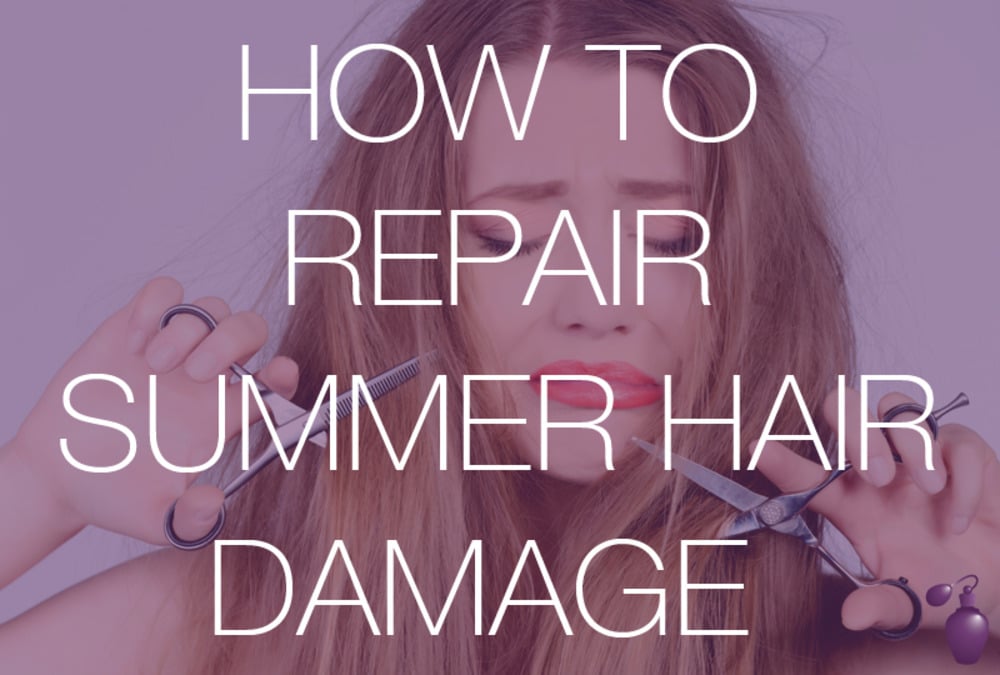 For Some Essential Detangling...
Whether it's chlorine or saltwater, frequent swimming can definitely leave your hair dry, damaged and full of knots. To treat your hair to a nourishing detangling rinse, the Living Proof Curl Detangling Rinse ($33.99) uses water activated detangling to keep hair defined and frizz free.
To Replace Lost Moisture…
Dehydration is another big concern in the summertime, being that sun exposure can cause cause hair to become dry, stringy and lifeless. To pump back essential moisture back into your locks, heat styling less, and adding a leave-in-conditioner to your overall routine can bring your hair back to your life.
For an effective conditioning product use either the Its A 10 Miracle Leave In Plus Keratin ($39.99) and or the L'Oreal Serie Expert Intense Repair Masque For Dry Hair ($42.99) to leave your strands supple, nourished and smooth.
For A Serious Color Boost...
With constant sun exposure, comes accelerated color fade, which can be hard to deal with. To avoid brassy and dull color, use the Healthy Sexy Hair Reinvent Color Care Top Coat For All Hair Types ($36.99) after shampooing and conditioning with a color preserving shampoo, for revitalized and healthy hair.
To Combat Frizz...
Frizz and frazzled hair is another result of 'summering' too much. To tame flyaways and frizzies with care, the Tigi Bed Head Control Freak Serum Number 3 Frizz Control And Straightener ($13.99) helps shield your hair against humidity, while keeping your hair glossy and smooth.