How To Keep Your Highlights Bright All Summer Long
Although summertime means spending long hours in the sun or taking swims at your local pool, sometimes long exposure to chlorine and the sun's harmful rays can mean major problems for salon color. When exposed to UVA/UVB rays or chlorine-filled pool water continuously, our lowlights and highlights can become dull and lifeless. And being that these intense elements definitely cause damage, it's totally twice as hard for our hair to bounce back.
To take the reins back on your hair this summer, here's how to keep your strands bright and healthy all summer long.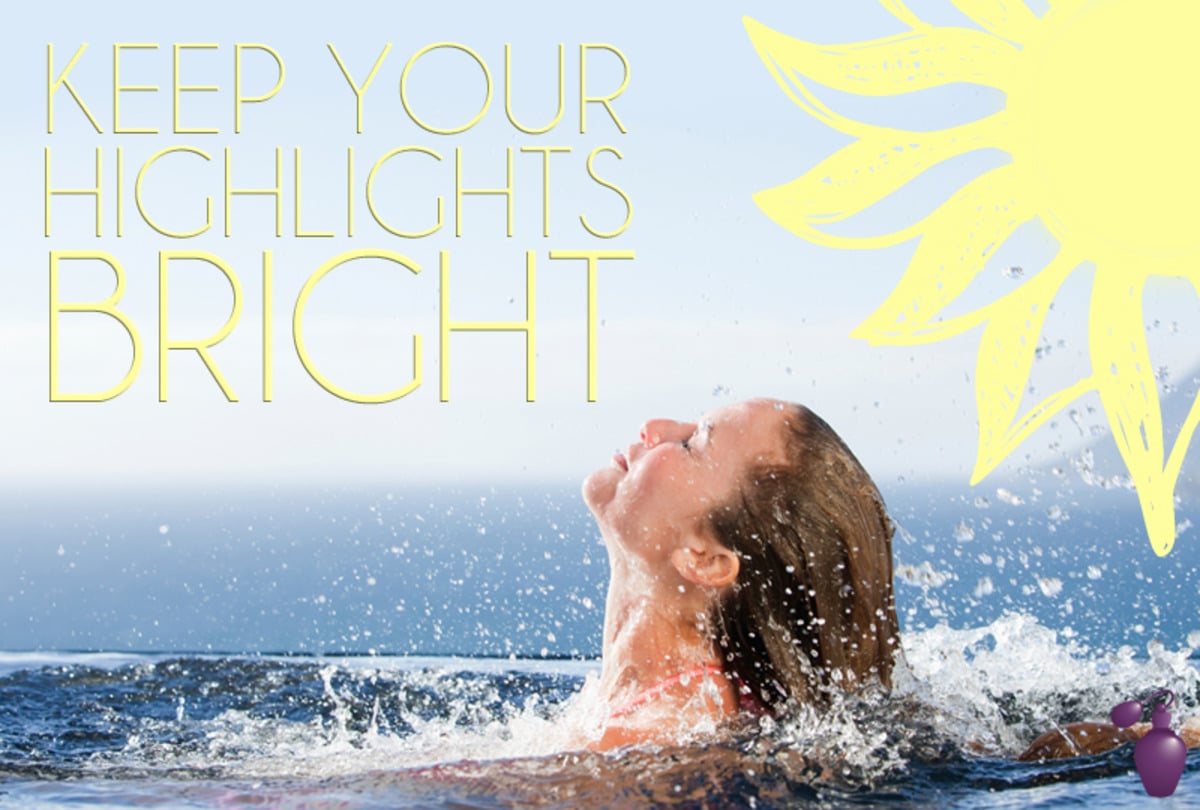 For A Nourishing Hair Mask...Sure our shampoo and conditioners keep our locks clean and hydrated, but for added color protection and extra hydration, it's always best to add a color restoring hair mask to the mix. For a mask that moisturizes while boosting up your highlights, we love the Matrix Color Smart Protective Luminating System Intensive Masque ($18.99), as it helps fight color fade overtime. For best results, use this product after your shampoo and condition for about 10 to 20 minutes. Then, simply rinse, and then say hello to sparkling color!
For A Color Saving Spray...Whether you are sporting loose waves or boho braids, it's important to keep your hairspray on par with the changing elements. The summer heat and the frustrating humidity can definitely make good hair days more challenging, but thanks to Matrix Color Smart Protective Luminating System Reflective Shine Spray ($18.99), you can easily get UV protection and unwanted frizz. Before going out to that barbeque or all day music festival, spray and style this product into the hair for necessary color protection.
For Some Leave In Conditioner...In the summer months, it's important to give your hair a rest from heat styling products, especially if you know you'll be sitting in the scorching sun from time to time. To give parched and dry strands some care, the Rusk Sensories Brilliance Leave-In Conditioner Color Protector ($18.99) uses natural ingredients and extracts to steal in color, while leaving your ends silky smooth. Coming in handy for all those off duty days, use this product on damp hair for extra conditioning benefits.
For A Brightening Shampoo...If you are not already using a color saving shampoo and conditioner, now is a perfect time to start. Being that the sun and chlorine can definitely affect your color, it's never too late to fight back, and adopt an easy routine. Matrix's Color Smart Protective Luminating System Shampoo ($18.99) for example, has UV protection benefits galore, while keeping color truly radiant. So, whether you are at the pool or laying low at the beach, this is one beauty essential every vacation bag needs.
For A Daily Conditioner...To follow suit with your shampoo, it's important to keep your hair hydrated and moisturized all summer long. For that conditioner that doesn't leave a greasy residue, try the Keratin Color Care Conditioner ($17.99), to help your hair withstand the heat, while nourishing it with essential ingredients.
For Chlorine SOS...Chlorine can do some mega damage on your strands if you are not careful, so for that miracle product that helps keeps hair from turning chlorine green, use the Paul Mitchell Shampoo Three ($12.99) to build up hair strength, while keeping that icky tint out of your hair. Need an extra chlorine hair care tip? To protect your color before taking a dip in the pool, apply on a healthy amount of a color saving mask. This notion gives strands that extra protective barrier they deserve.