How To Get Your Hair Ready For Summer!
You probably treat your skin with care when it comes to surviving the summer, but have you thought of giving your hair the same attention it deserves?
Between the heat and humidity, the summer months can be quite tough on your tresses, especially since the sun's harmful UV rays and the frizzing humidity definitely can wreak major havoc. Yikes!
Although the summer season is surely short, it's smart to stay prepped and prepared for anything the coming season has in store. For only the most flawless of hair days, here's how to get your hair ready for summer fast.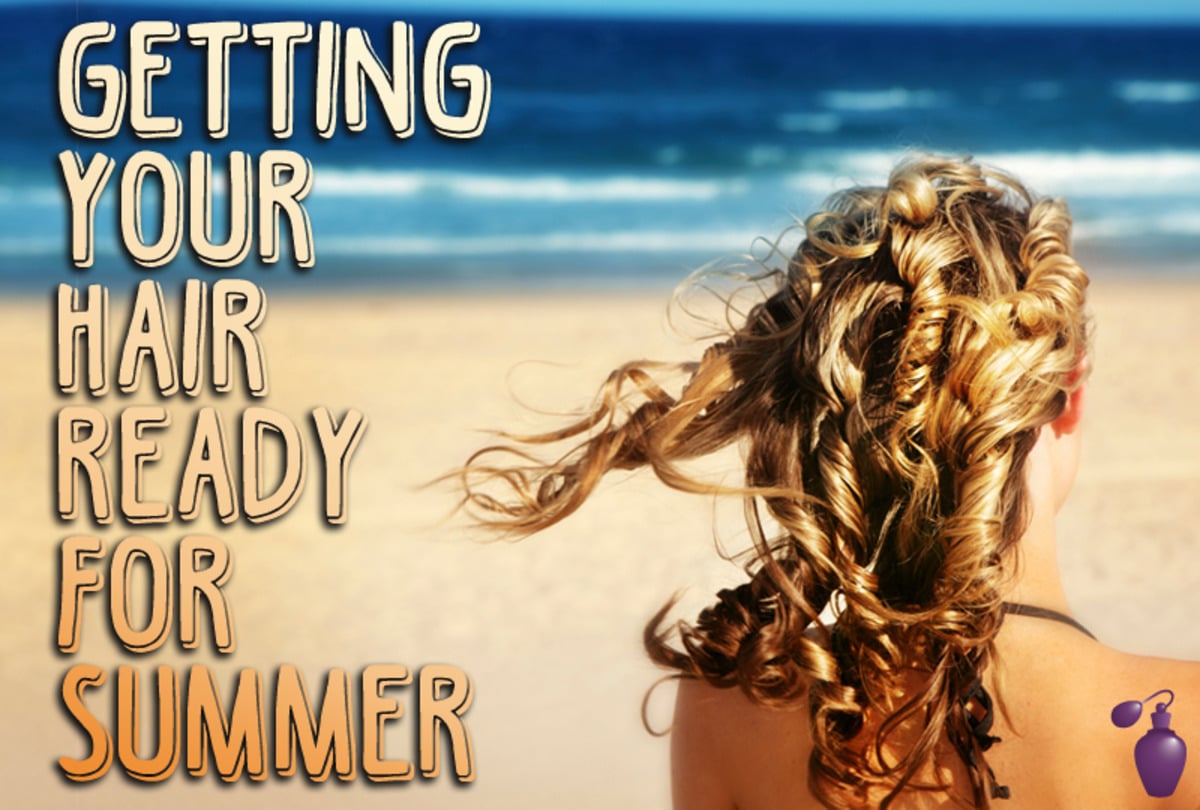 For UV Protection Shampoo: Just like you would care for your face and body, finding a sun protecting shampoo is equally important. Overexposure to the sun's harmful rays can leave your strands weak and damaged, so to amp up your hair's defenses, pick up the Back To Basics Blue Lavender Color Protect Shampoo For Treated Hair ($12.99), which offers around-the-clock protection, for healthy and vibrant hair.
For Sun Shielding Conditioning: To follow up with your sun guarding shampoo, try the Its A 10 Miracle Daily Conditioner ($18.99) to pump up your ends with essential hydration, while offering UV protection your hair needs. And with other benefits to boot, there should be nothing stopping you from this multitasker all-year-round.
For Some Essential Moisture: With the scorching heat at large, it's always wise to give your overworked hair a break. Trying some heatless styles is always a plus, so if you plan on going au naturale, the Keratase Nutritive Nectar Thermique Leave In ($42.99) helps you get those natural waves, while bringing crucial hydration to your strands. For soft and gorgeous waves, try spraying some of this product on damp hair before bedtime. After the product is evenly applied, braid your hair and awake the next morning to gorgeous strands.
For Beachy Texture: Another heatless styling alternative comes beach-inspired waves heralded by beauty lovers everywhere. To get that beachy mane, spritz the Aquage Sea Salt Texture ($21.99) onto damp strands for that unbeatable texture. If you're heading down to the beach, don't forget to stash this beauty essential inside your beach bag.
For Sun Strong Hairspray: Whether you are going heatless or perfectly styled, finish any summer styles with the Biosilk Silk Therapy Shine ($13.99), which stands tall against humidity while offering the UV protection your hair deserves. Also giving your hair dazzling shine, you don't have to worry about dullness cramping your style.