How to Apply Bronzer
Say bye to spending hours baking in the sun or in the dead of winter, damaging your skin horribly in a tanning bed...get a safe, sun-kissed glow in a few simple, (and let's reiterate this, safe) steps!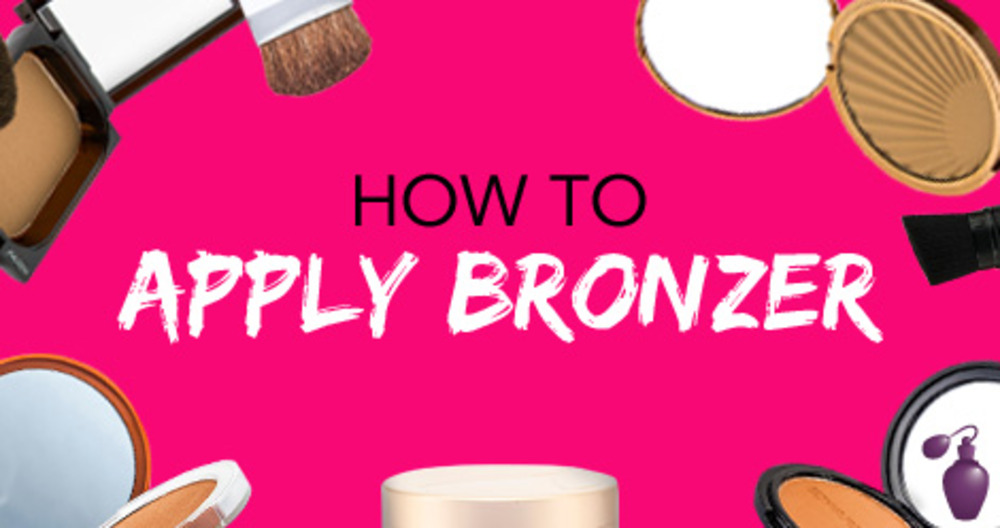 First, you'll have to choose the right bronzer for you. Bronzers come in all shapes and forms, if you're looking for full coverage, like a foundation with a bronzing tint, then a cream or mousse bronzer is ideal for you. If you're looking more for that that sunless yet sunkissed glow, using a powder bronzer with a highlighter or shimmer may be the way to go.
Next step, is choosing the right brush for your bronzer. A large surface powder brush is the perfect way to evenly apply bronzer to the face. Simply apply the product to the tip of the brush if you're using a compact powder, and if you're using a loose powder, be sure to tap off any excess before application. When applying the bronzer, make sure you are delicately sweeping the brush across your face, across the apples of your cheeks up to your cheekbones and on the temples of your forehead blending outwards toward the hairline. The hairline, which now brings us to the next and final step.
Go beyond just the face! For a natural glow, apply the bronzer on the neck, blending upwards towards the jawline. Depending on what you plan on wearing with this look, blend onto your chest to ensure an even, natural looking bronzed beauty glow.

Now, let the fun begin! Try some of these bronzer for a sun-kissed glow: