How to Look Pin Up Girl Sexy
Ever dreamed of strutting your stuff like the Pinup vixens of yesteryear? You know the sultry Sophia Loren, captivating Marilyn Monroe and sultry Jayne Mansfield?
Back then bombshell waves, cat-eyes and sexy red lips (think "Mad Men") dominated the red carpet this season, so why not bring a little 50's bombshell glam right into your own boudoir? Outlining all the tips and tricks you'll need, here's your guide to getting 50's bombshell fabulous in just five simple steps!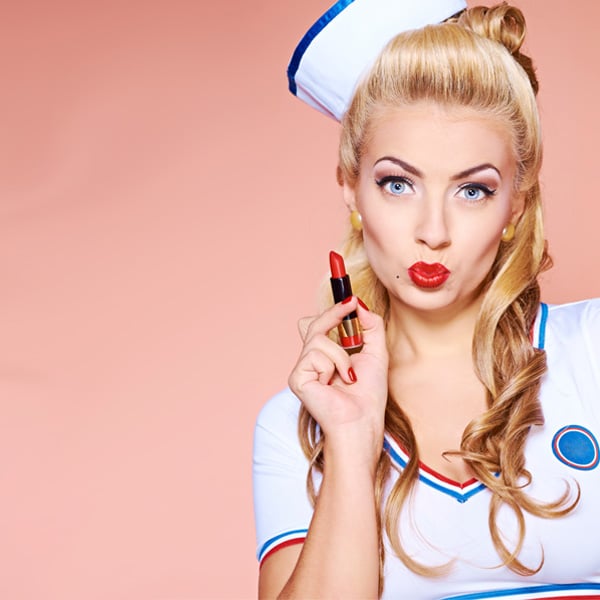 1. Pureology Pure Volume ($59, fragrancenet.com)
First step on the pinup checklist is camera-ready, drool-worthy hair. Remember how glamourous Rita Hayworth's peek-a-boo waves were? Yes, voluminous, retro hair can be all yours with this Pureology favorite. 100 percent vegan and always safe on color treated hair, say hello to voluminous hair that would make Ava Gardner envious.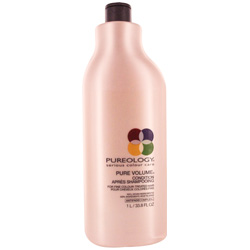 2. Dior Style Liner in Noir Black ($38.50, fragrancenet.com)
Step two? Fierce, feline eyes of course! Take a cue from the sophisticated Audrey Hepburn and try adding a clean cat-eye to eyes for added depth and dimension. For the purrrfect look, this long-lasting liner helps create that precise flick without smearing or smudging.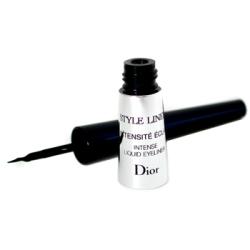 3. Dolce & Gabbana Classic Cream Lipstick in Sublime ($39, fragrancenet.com)
Ooh la la! Step 3 has to be red lips like the ultra-sexy Marilyn Monroe!. For a crimson, smouldering pout like the "Gentleman Prefer Blondes" starlet, this timeless Dolce and Gabbana lipstick will surely do the trick. To emulate Marilyn's irresistible pout, fill in lips with red liner first, then add a generous helping of this glamorous lipstick.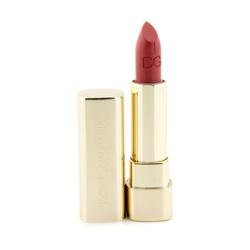 4. Gucci Flora Glamorous Magnolia ($50.19, fragrancenet.com)
Pinup girl Veronica Lake was so the sexy screen siren, so capture the aroma of vintage glamour with this fragrance, rich in freesia, magnolia and warm chocolate accord. Plus, doesn't this bottle look like it belongs in a Katharine Hepburn film?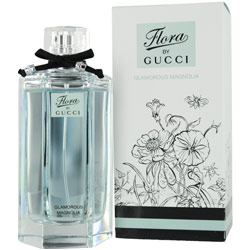 5. Anna Sui Deep Cleansing Oil ($33, fragrancenet.com)

Step 5? Making your boudoir, bombshell-beautiful! If you ever wanted to live vicariously through an Elizabeth Taylor movie, this darling little bottle will instantly dress up your dresser, nightstand or vanity tray with it's charming, retro design. PS! A little fast-working deep cleansing oil never hurt anyone right?