Hiris by Hermes Fragrance Review
Once the frequently-overlooked orphan amongst its older and younger Hermes siblings, Hiris (Iris) actually represents the first and most enduring soliflore in the history of Hermès, proving that often, simplicity is key... particularly when handled in a luxurious and carefully-considered manner.Hiris is classified as a floral green fragrance, and to my nose, it's bang on the money.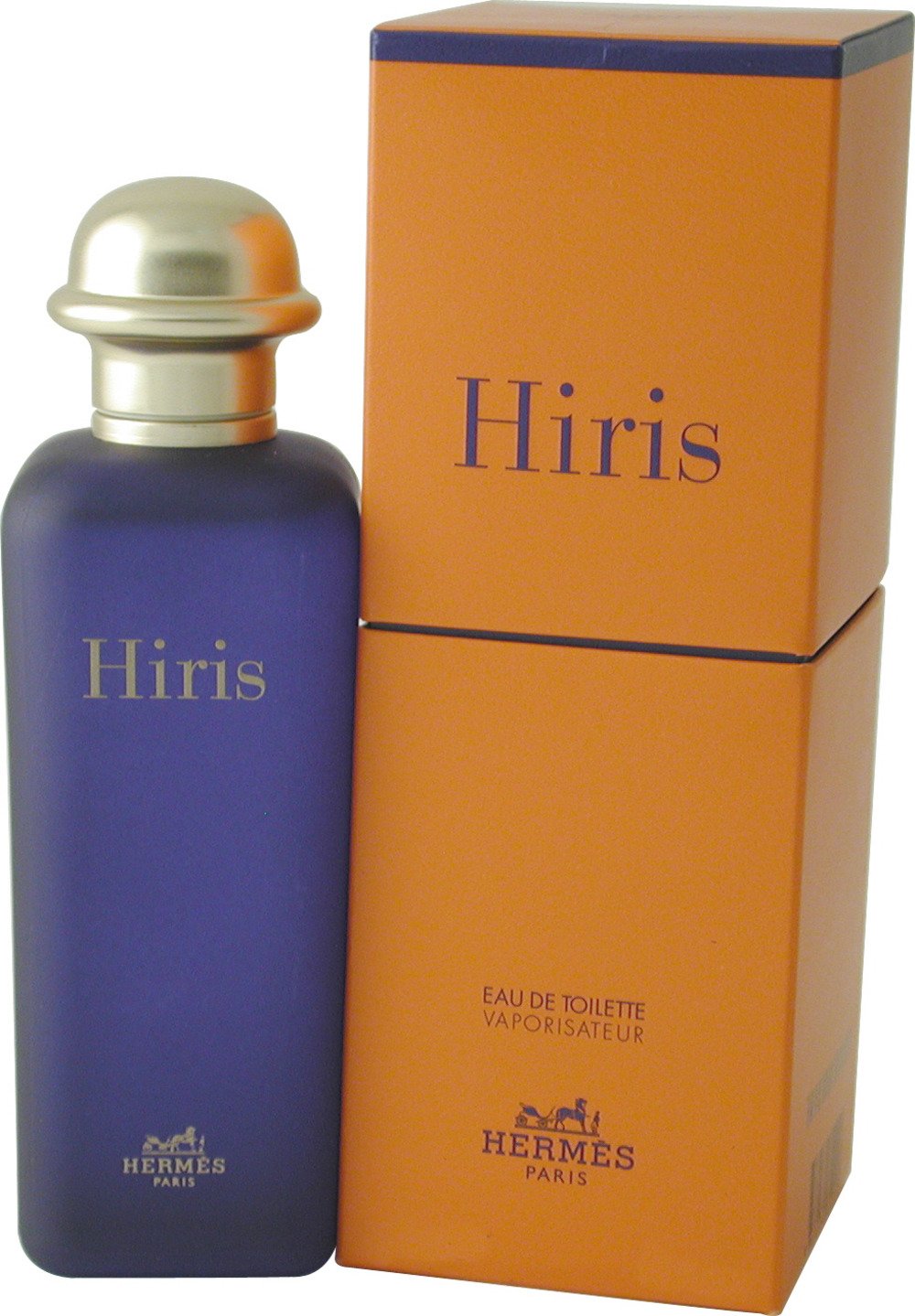 Many scents using iris as a starring note tend to focus on or exaggerate the dry, powdery qualities of the root... bringing out a lipstick / face powder facet that does not always sit well with everyone. With this Hermès creation, perfumer Olivia Giacobetti has recognized the husky nature of iris, but has given it a real sense of the environment from which it has grown. Iris, carnation, coriander and cedar give a sense of both an earthy springtime dampness: whilst amber, neroli, honey, rose and vanilla; a sunny springtime warmth. The feeling of coldness and austerity common to numerous iris scents is completely absent here... Giacobetti's interpretation incorporates green leafy fronds, speckled sunlight, and morning dew evaporating in the air. As a soliflore, there is nominal evolution from top to bottom, but this, I feel, is to its merit.
Hiris is worn close to the skin, just as one might, an exquisite indigo colored Hermès silk scarf. Few scents have the wherewithal to feel both earthy and grounded and yet infinitely luxurious in equal measures. Hiris dances delightfully between artistry and convention... it feels somehow both introverted and energized. One for men and ladies to share all year round.