Hermes Terre D'Hermes Eau Tres Fraiche Fragrance Review
The most successful masculine to emerge from the house of Hermès in recent times is irrefutably J.C Ellena's woody/spicy triumph Terre d'Hermès... a scent launched in 2006 that went on to win the FiFi (Fragrance Foundation's) Men's Fragrance of the Year accolade in 2007. Ellena's proficient nose produced an eau de toilette that simply won the world over. In 2014, some 7 years later, Hermès revisited Terre and breathed new life into its lungs with the launch of Terre d'Hermès Eau Trés Fraîche... a woody aromatic comp with an engaging thalassic slant.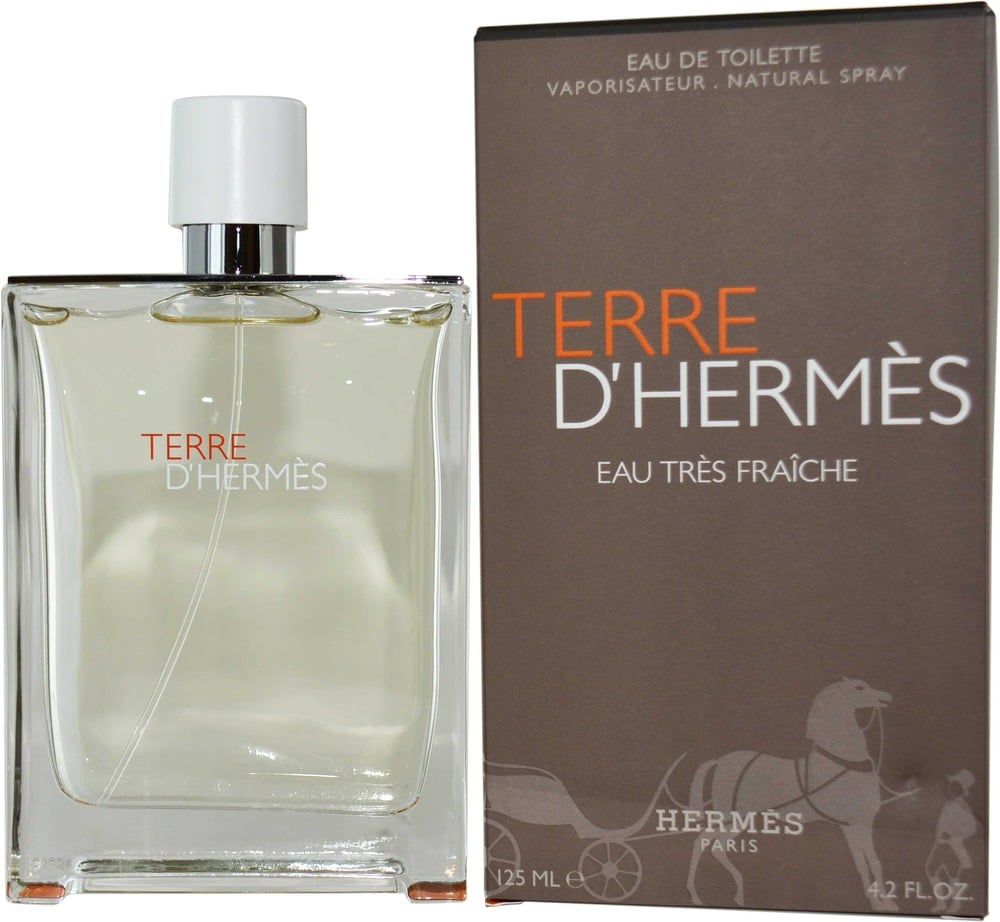 Eau Trés Fraîche, out of the gates, feels a little like one of the HermèsEau de Colognes... in fact, Eau de Pamplemousse Rose springs to mind in the cursory moments it dances on skin. Grapefruit and bergamot meet the nose with a zesty tang that is somewhat less sweet than the pulpy orange opening of Terre d'Hermès... it already feels more sheer and diaphanous than its older sibling. Moments later, the familiar Eau d'Hermes prickle of spice, pale woods and leather wash over the nose, infusing it with evocations of yesteryear. But it is in this next phase that Eau Trés Fraîche starts to shift trajectory... a pelagic, watery facet shifts forward, proffering an almost saline quality. The heart is awash with geranium that is both citrusy and aromatic, but the whole composition remains translucent and somehow feels almost blanched.
Terre d'Hermès Eau Trés Fraîche is a surprising departure from the original Terre, but one cannot feel disappointed with this fragrance that promises to deliver a cooling aromatic respite from the heat over the spring summer months. A great one for daytime!