Heatless Hairstyles
When the weather gets warm, it's time to say adios to styling tools. Face it, the idea of standing in a cramped bathroom and turning it into a sauna with the help of a blow-dryer just doesn't sound like a good time. It's easier to throw your hair up when its wet and head out the door, but a messy bun just doesn't cut it at the office, and it's not that cute. So what can you do? Find an easy to do style that requires no heat. Here are three options we tried in our office:
The Half Up, Half Down Ballerina Bun
Part your hair at just about ear level around the base of your head and sweep all of your hair back into a tight pony tail then secure it with an elastic. You can create a center part in your hair for a more editorial feel. Twist your ponytail around its base to form a tight small bun, secure this with either an additional thin elastic or a bobby pin.

The Topsy Turvy Pony
Create whatever part you want at your scalp and then tie your hair back into a low loose pony tail. Lower the elastic about a half an inch down your pony tail. Above the elastic, split your hair into two, then flip the actual tail portion up and through the split hole. Pull the pony to ensure the style is tight.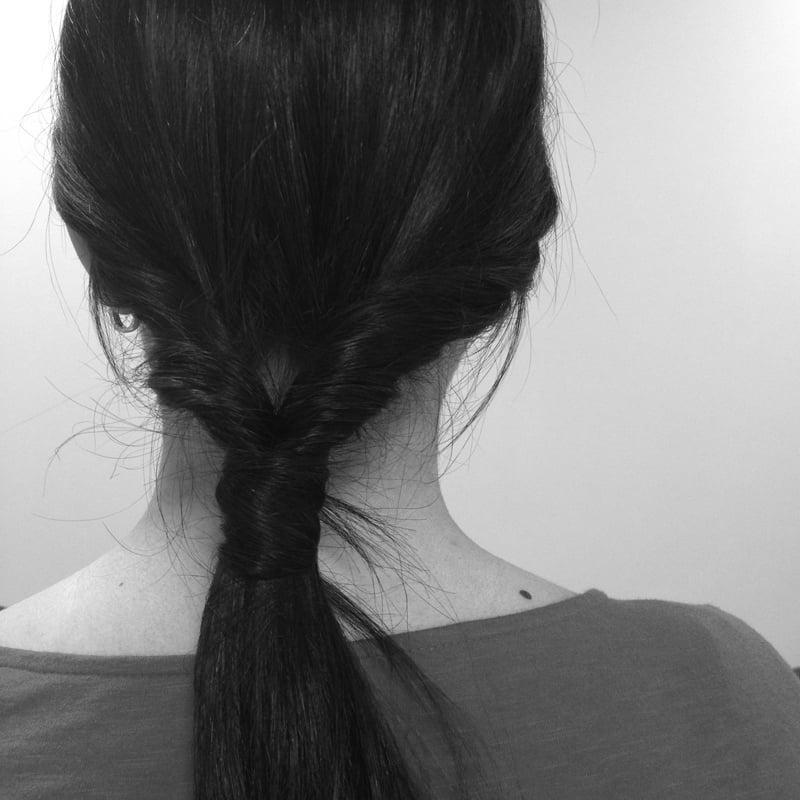 The Braided Top Knot
This look is the most time consuming and it might take you a few tries. Flip your head upside down and start to create a braid near the nape of your neck, gather more hair into the braiding strands as you work your way up. When you've braided to just above your ear level secure the braid with thin elastic. Spritz with hairspray to prevent any frizz, and use a bobby pin to keep down any lumps. You can either leave the look as a pony tail, or twist the pony into a tight bun. If desired you could use a sponge on the remaining hair to create a sock bun style on top.
Which of these styles will you try?