Halloween Makeup Tutorial | Orange Eye Shadow
Need a Halloween makeup idea? Check out our makeup tutorial on our Youtube channel!
Here are all the product details & more below!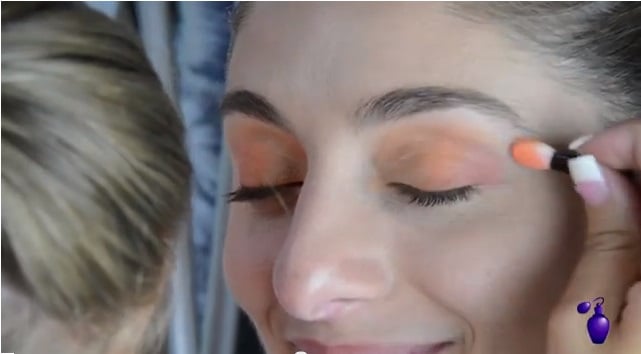 Products You'll Need
Yves Saint Laurent palette colors D'Afrique for the eyes
Estee Lauder lip liner in double coral
Dream Angels Heavenly Summer perfume by Victoria's Secret
Yves Saint Laurent lip stain in rose pastel
Exceptional - Because You Are Light Up lengthening mascara
Christian Dior Waterproof eyeliner in Trinidad Black
Now, GET THE LOOK :
-First, you'll want to apply a light brown, natural hue eye shadow to the outer corner of your eye. Make sure to define the outer corner by blending in v-like shape, and continuing to blend the color towards the center of your lid.

-Next, apply an orange hue to the center portion of the lid above the pupil. Be sure to blend the color towards the inner lid.

-Apply the beige to the inner lid, blending it into the corner of the eye.
**Optional, for a bolder look, continue to blend the orange into the upper crease of the eye adding more color or blending more for desired look **

-Lightly apply a white eye shadow hue on the brow bone. This will highlight your natural arch and really make your eyes really pop.

-Using the same orange shadow as before, apply under the bottom lash line as a drop shadow to round out the look.

-Using an eye liner, or in this case a lip liner, apply as thin of a line as possible, as close to the lash line to the lid.