Hair Straighteners: Let's Get this Straight
So you need a new straightner, but don't know which one to choose out of all the gazillion different types, styles, and brands to choose from? That's where we come in...take a look at the products we offer (for less) and a short blurb on what it can do for you. We hope this straightens things out with your decision on what straightener suits you!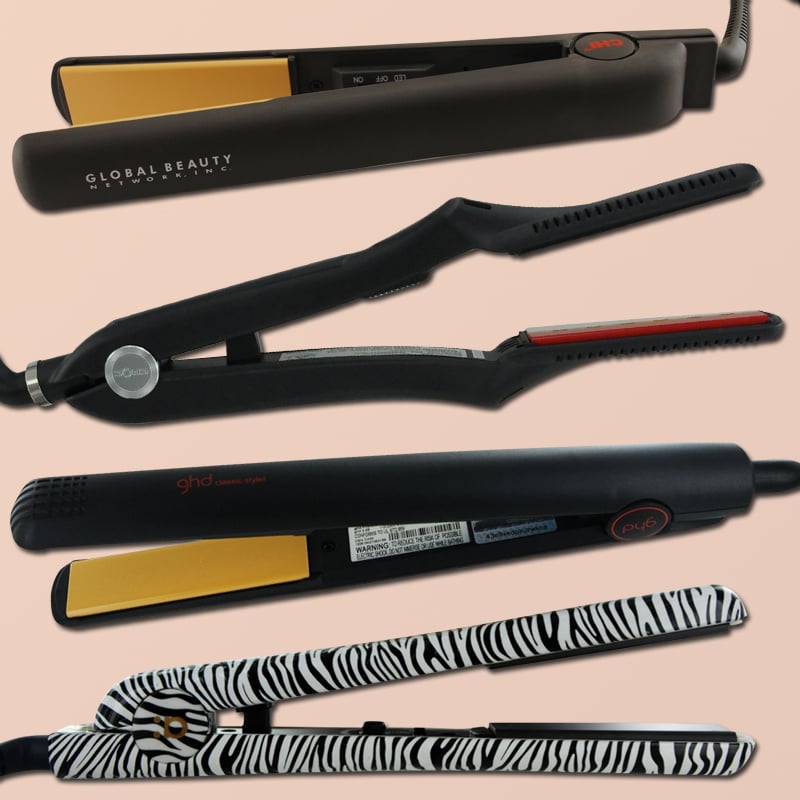 From top to bottom,
1. Chi's Original 1" ceramic hairstyling iron is a versatile, "all in one" ergonomically designed iron that straightens, curls, flips and styles your hair for silky smoothness. This straightener is a professional salon model that heats up in a flash and creates silky, shiny hair instantly. BUY it our price!
2. Croc Products infrared 1" flat iron has nano titanium plates with ceramic, generating heat with plenty of negative ions, which means this baby will seal moisture, add shine on hair, and keep a longer lasting style. This product also stimulates hair growth and protects color treated hair. If this seems to suit your hair straightening and style needs, BUY it with us a super saving deal!
3. This classic 1" styler-flat iron GHD straightener is perfect for straightening, smoothing, creating curls, twirls, flicks, and whatever else you can imagine shaping your hair into! It's ceramic heater technology promises smooth, shiny hair and is an especially great buy at a price like ours! BUY it our discounted price, see for yourself what a great deal it is!
4. Amika's zebra ceramic 1.25" cermaic styler is a powerful, professional tool that can be used to create straight, wavy, and curly styles. The high quality materials and advanced technology make it gentle on hair and incredibly easy to use. Add this fun, stripey styler to your shopping bag for a great, quality straightener that heats up fast and is ready to use in just seconds. BUY it at our discounted price!