Guerlain Aqua Allegoria Teazzurra Eau de Toilette Fragrance Review
Guerlain's Aqua Allegoria collection has been producing fresh perfume arias since 1999 – ones that remain somewhat removed from the House's heavy-hitting iconic perfumes of the Shalimar and Mitsouko ilk. The Aqua Allegorias (now with over 50 fragrances in the collection) offer a lighter, more generous way of perfuming the body; exploring floral, herbaceous, fruity and aromatic accords as scents which are intended to be sprayed or splashed with abandon. In 2015, Guerlain launched Teazzurra – a citrus / aromatic blend which feels both humid and refreshing like a welcome summer rain shower!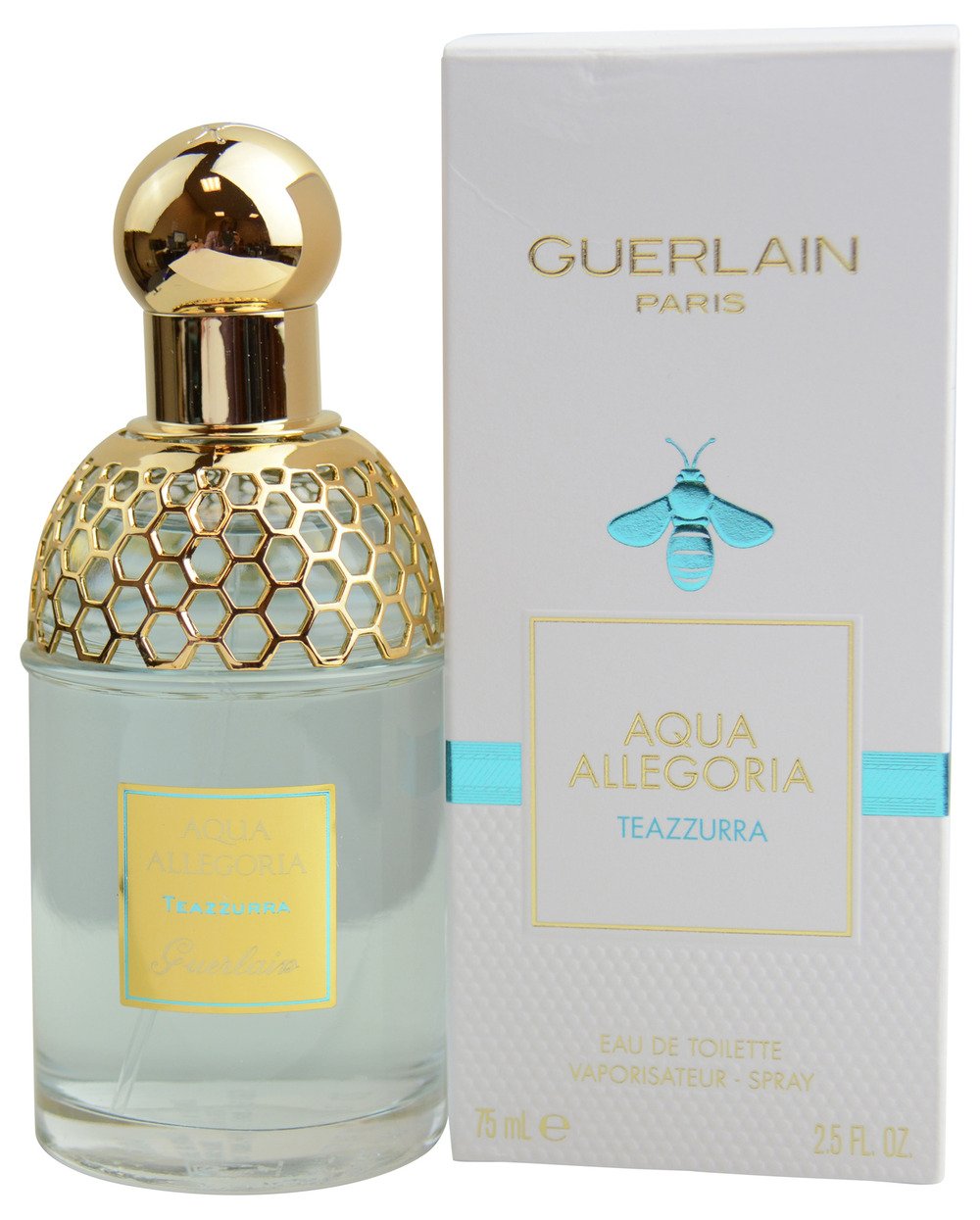 Teazzurra has a punchy opening of yuzu, bergamot, lemon and grapefruit, each of which instantly lend a sense of solar warmth. These accords twinkle over a more relaxed heart of chamomile, jasmine and green tea, and there is a certain transparency present that feels verdant and vivifying. However, from below, swiftly emerges a white musk note, and an ozonic / aquatic 'calone' accord – one that hints at vast open blue skies and a whisper of coastal air. Teazzurra feels resolutely fresh and dewy… there is an astounding harmony and balance that renders this perfume very 'zen'. It can be enjoyed by men and women, at all times of the year.
Often overlooked in favour of other Guerlain creations, the Aqua Allegorias continue to surprise and enchant with their remarkable perfumed fables. From the nectar-like summer blossoms of Flora Nymphea to the crisp and uplifting Herba Fresca, Teazzura takes its place amongst the other greats in this collection.