Gucci Flora 1966 Eau De Parfum Spray by Gucci Fragrance Review
In recent years, it would appear that Gucci have been throwing about the name "Flora" with mad abandon; a term that not only features heavily across their perfume lines, but also in their seasonal fashion and accessories. You may find it interesting that the actual origin of their "Flora" title can be traced back to a now iconic flowery print applied to a scarf designed for the timeless beauty, Grace Kelly. In 2013, this inspired an exclusive limited edition perfume that was made available in Gucci boutiques only; Flora 1966... a scent that rhapsodises over a bygone age of class, sophistication and refinement.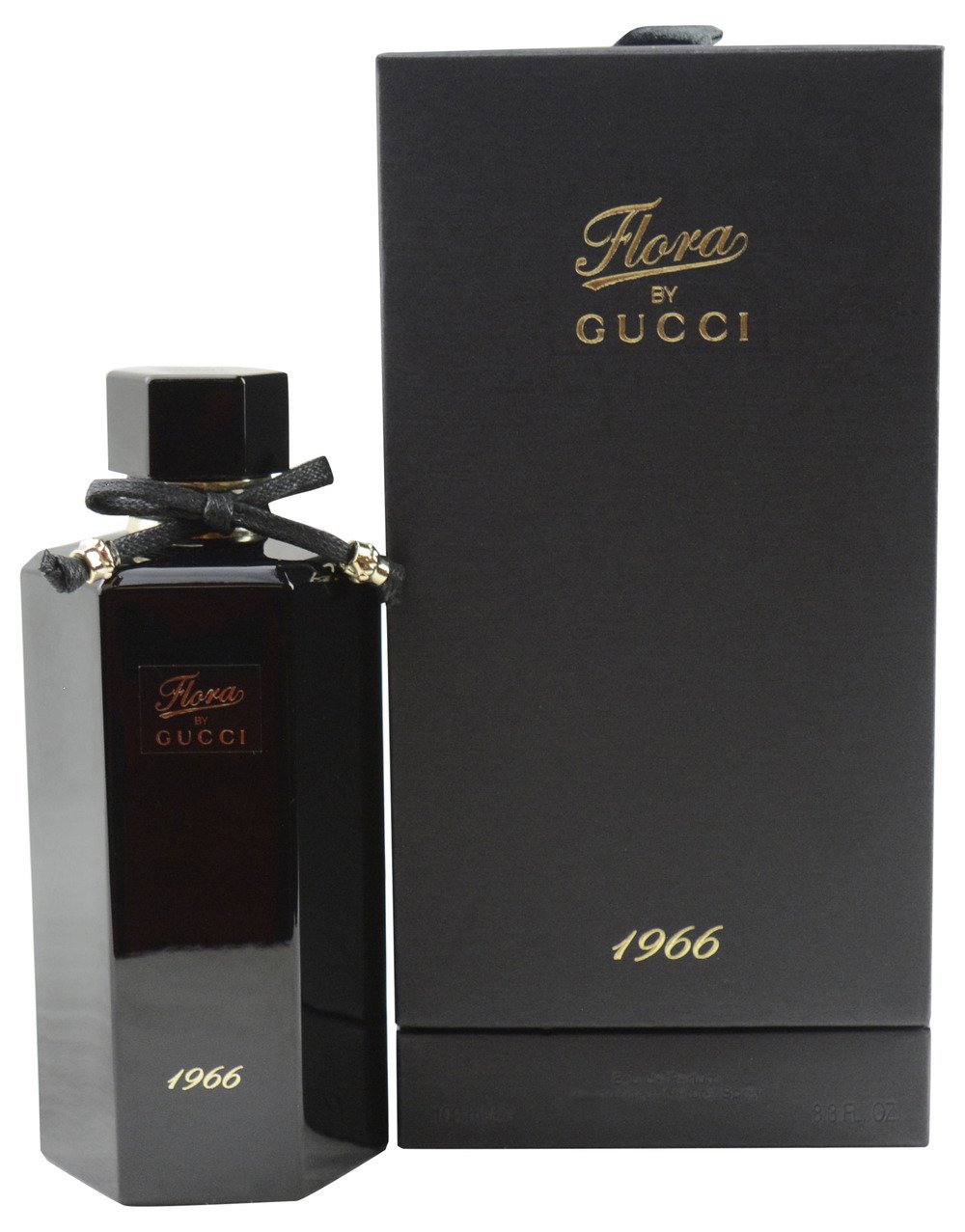 Flora 1966 is a floral chypre with a deliciously dark lilt. After a brisk flight of bergamot and prickling pepper, a tender heart of blushing peony and velvety rose emerges... a blooming core that belies a much earthier, darker foundation. Intense patchouli, musk and grassy vetiver form the rich, luxurious platform upon which all other accords are perched. The sum of these components evokes a sensual, almost unisex feel. The obsidian black flacon is beautifully presented in a pretty silk pouch with floral motifs: stunning class and refinement that Gucci are globally renowned for.
Flora 1966 is an exceptional fragrance that will leave a trace of yourself in the memories of others. Sublime!