Gucci Eau de Parfum II Fragrance Review
Introduced in 2003, Gucci Eau de Parfum II is a fragrance for woman that will start a conversation. When wearing Gucci II, prepare to be stopped everywhere and asked, "What are you wearing?" This captivating scent is both sweet and spicy made for the woman who may also be a touch of both. Tart, tangy fruitiness makes this scent youthful and fresh while still being incredibly sexy and desirable. Gucci II is a timeless scent that after one spray, will leave you never wanting to live without her.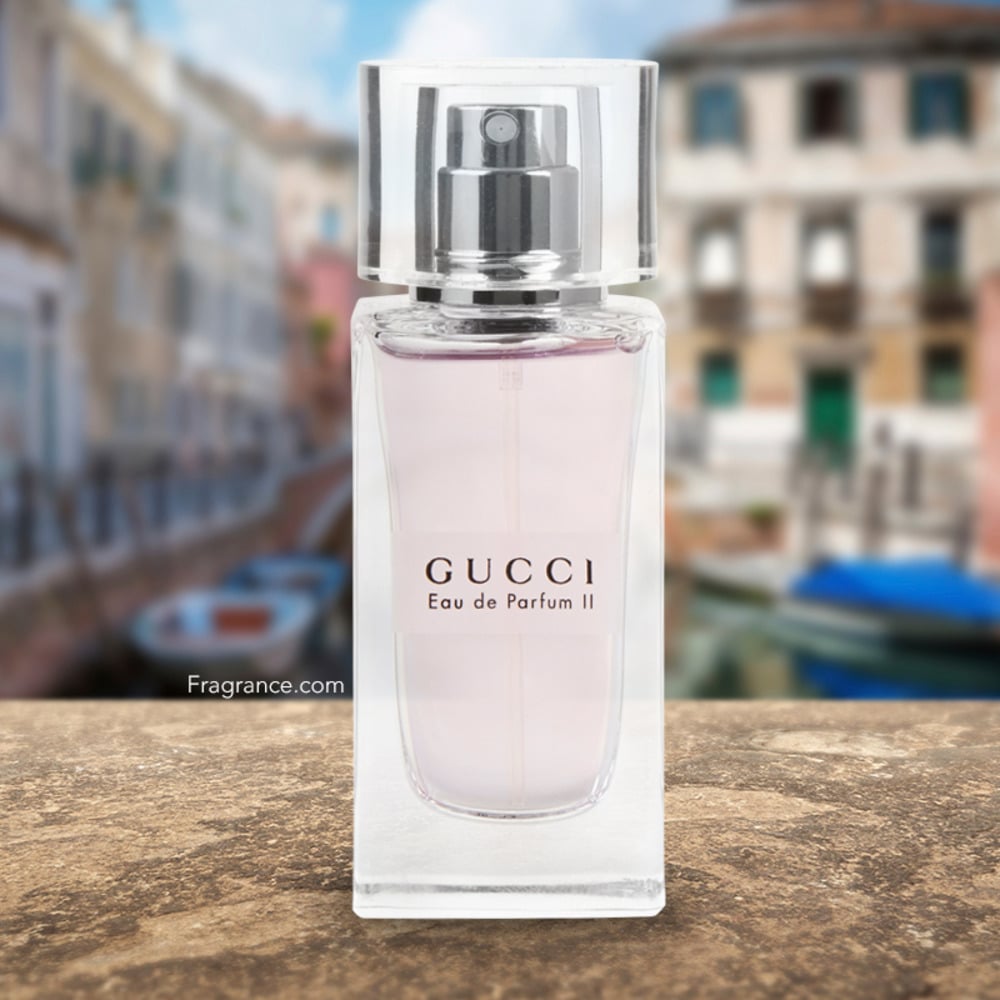 The distinctive top notes reveal a tart freshness of bitter orange, mandarin, and black currant. Violet, blackberry, and fresh jasmine heart notes create that desirable youthful feel that embody a fresh and airy spring day. The base notes are heliotrope, musk and cedar that give you a unique spice that sets Gucci II apart from the rest. The bottle mirrors what Gucci represents; strength, elegance, and timelessness.
Gucci Eau de Parfum II is recommended for evening use. Both fresh and fruity, it is sensational for a spring or summer night when you yearn to slip on that little black dress. It's romantic and exotic combination will be the perfect touch to date night or any special occasion, separating you from the crowd. For the playful woman who can be both sassy and sweet, Gucci Eau de Parfum II is a match made in heaven.