Green Means Good: The Natural Beauty of Eco-Friendly Brands
Want to feel like a natural woman? You can just by getting back to the basics of beauty with eco-friendly products, and at FragranceNet.com, we've got plenty to choose from. When it comes to tresses, treating them to products produced au natural is a terrific way to keep them tame and tantalizing to the touch. Here's a roundup of a few mane manufacturers to help get you inspired and make others green with envy.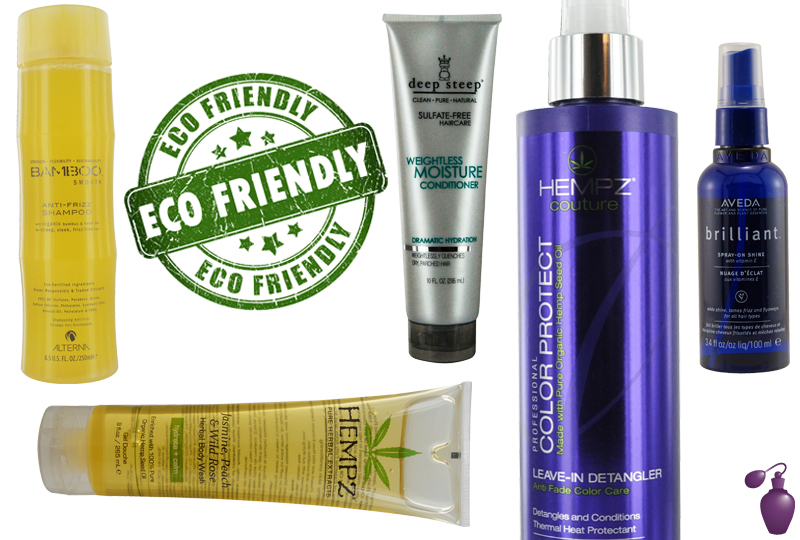 Abba Pure & Natural Hair Care is made from natural plant ingredients, is 100% vegan, and individual items pinpoint one or two botanicals that are designed to specifically benefit strands. The line includes a variety of assorted shampoos, conditioners, and styling products including Abba Pure & Natural Hair Care Gentle Shampoo.
Aveda is a plant-based haircare line researched and developed under a rigorous set of environmental sustainability values. Widely renowned for its use of pure plant and flower essence, products include a range of shampoos, conditioners, and styling products including Aveda Brilliant Spray on Shine with Vitamin E.
Alterna - Enzymetherapy was developed as the science of skincare for haircare. It's an organic vegan haircare line made with sulfate-free hemp that's infused with certified organic botanicals. Products were developed with recyclable materials, are never tested on animals, and include shampoos, conditioners, and styling items such as Alterna Bamboo Smooth Anti-Frizz Shampoo. With botanically-enriched formulas, Biolage brings back lustrous healthy shine to your locks. The line is available for every hair type and need. These products are developed with "a therapeutic vision" in mind and include numerous shampoos, conditioners, and styling products such as Biolage Defining Elixir Texturing Gel Medium Hold.
Utilizing the benefits of pure organic hemp seed oil, the complete line of Hempz natural hair care enhances hair's strength, shine, and condition. Formulas contain vitamins, proteins, anti-oxidants and botanical extracts. Products include skincare items such as Hempz Jasmine, Peach and Wild Rose Herbal Body Wash; as well as shampoos, conditioners, and styling products such as Hempz Couture Color Protect Leave-in Detangler.
Deep Steep is a line of natural, eco-friendly products that are 100% wind-powered green E certified. It's paraben-free, 100% chemical preservative-free, and no synthetic fragrances are used in product production. Items include skincare such as Deep Steep Tangerine-Melon Organic Bubble Bath, shampoos, and conditioners such as Deep Steep Weightless Moisture Sulfate-Free Conditioner.