Golden Touch
Holiday festivities are the perfect times to really pull out all the stops, beauty-wise – that time of the year when it's impossible to feel overdressed. We love a golden shimmer as a chic and sparkling way to add that luxe finishing touch to your party look – whether at an office get together or a swanky soiree, gold goes with everything and always flatter. Try a pop of gilded warmth on eyes, nails, skin or lips as the perfect accompaniment to your best little black dress. Below we've rounded up our favorite ways to add a little precious metal to your beauty routine and get you looking and feeling party-ready this season…..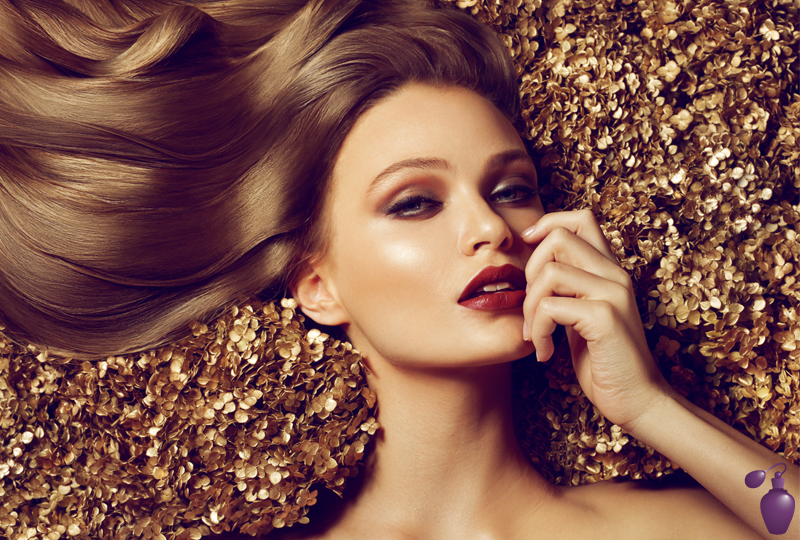 Sweep a wash of Dior Illusion D'Ombre Longwear Luminous Eyeshadow in Vision across eyes for gorgeously gilded lids. The creamy formula feels feather-light while packing serious pigment, creating come hither eyes that sparkle and shimmer with every wink.
Smooth a few drops of Nuxe Huile Prodigeuse D'Or into shins and shoulders for a sheer, lit-from-within glow that pairs perfectly with your favorite party dress. Luscious natural oils hydrate and nourish while microscopic golden particles add a subtle gleam to skin on show.
Highlight and perfect with a dusting of Guerlain Meteorite Pearles Illuminating powder across temples and cheekbones. The subtle, illuminating shimmer smoothes and refines skin while the pale golden tones highlight bone structure beautifully, giving candle-lit "glow" to your complexion.
Get perfectly party-ready nails with none of the hassle by popping on a set of OPI Pure Laquer Nail Apps in Gold Lace. The shimmering gold filigree atop an inky-black background leaves your fingers looking red-carpet ready in seconds.
Complete the perfect party look with the ultimate special occasion fragrance. Amouage Gold's luxurious floral blends rose, lily and jasmine with a base of rich, ambery warmth, for a sumptuous scent that feels utterly opulent.
How will you be adding a "golden touch" to your party looks this season?