Goin' Green for St. Patrick's Day with these 5 Products
Tomorrow is St. Patrick's day and we wanted to 'Go GREEN' in a fun way. Here are 5 products ranging from fragrance to skincare to aromatherapy that are the perfect way to beautify yourself and celebrate in style!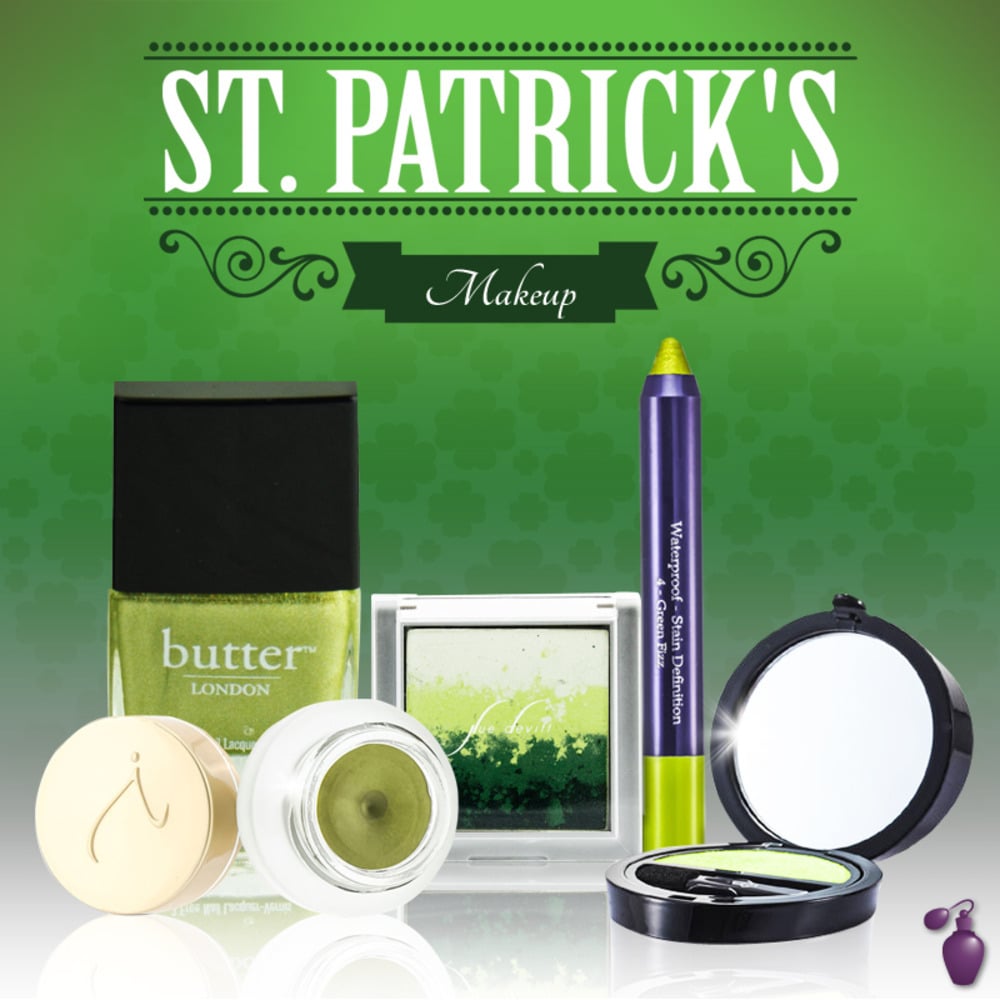 Sue Devitt Microquatic Eye Palette in Green Isles: This mineral eye makeup is perfect for creating a soft and manageable look for St. Patrick's Day. Its unique formulation offers extraordinary hydrating and refreshing properties of the sea, encapsulated in a proprietary delivery system that will increases your skin's moisture level and vitality throughout the day.
By Terry Aqua Print Eyeshadow in Green Flzz: This is the perfect shadow to pop right onto your lid. It has a bright lime-green hue to it and contains thousands of silver glitter particles. Use it to create a glamorous, eye-catching look (and avoid getting pinched in the process).
Jane Iredale Jelly Jar Gel Eyeliner in Green: You can go simple or bold with this gel eyeliner. Use it to create simple tightline on your upper and lower lash line for a hint of color or use it as a base to cover your entire lid for a pop of color.
Giorgio Armani Eyes To Kill Solo Eyeshadow in Green Viper: This is a smooth and creamy eyeshadow with a rich color payoff. Use it on your eyelids with a black matte eyeshadow for a killer look!
Butter London Trustafarian Nail Lacquer: Someone found a leprechaun This is a delightful sage green with a golden holographic finish. Make sure that you apply two coats and top it off with a clear coat of polish to seal in the shine.