Glitter Polish
Nail designs and trends have been hotter than ever this summer and glitter is only the start of all the fun! Anyone who has used a glitter polish knows, it's not the easiest to remove, not even a little bit. That's why we're going to (try) to make it a bit easier for you to remove the glitzy glamour that happens to look amazing but manages to stay put on your nail when the trends are changing ever-so-quickly.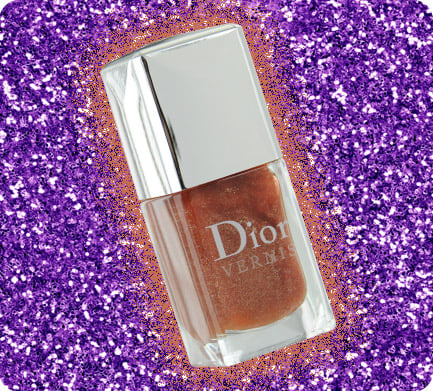 First, you'll want to saturate a cotton ball with nail polish remover (a remover with acetone works best)
Then you'll want to place the cotton onto each nail and wrap each finger with aluminum foil. Twist the tips and press down on your nails to ensure security.
Leave the tips on for about 5 minutes.
Lastly, pull the foil off of your nail and the glitter polish should slide off.
Let us know if you have a great tip for removing glittery nail polish, because we all know, it can really be a…pain, to say the least.