Get a Pretty Pout, Pucker Up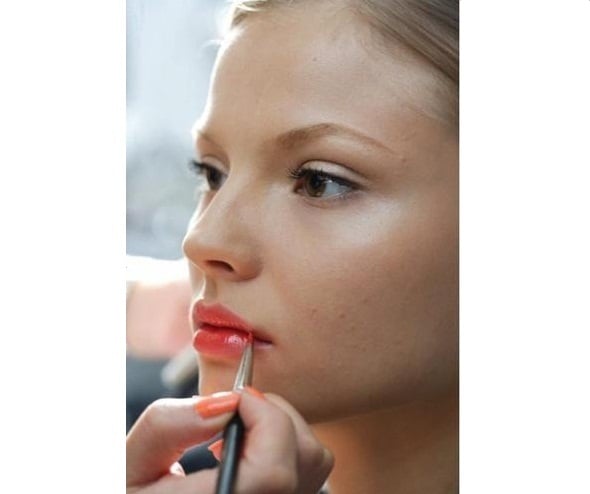 Photo: BeautyPress.com
Typically, I confess, I am not one to apply lipgloss or lipstick with a lip brush, until recently, I may switch over to this technique for good...and I'll tell you why.
When applying lipstick with a brush, it makes the finished look more even, with a precise application. This is even more true for those deep, dark, intensely pigmented colors, perfect for the fall season! So now...how do you work your lips like a pro with a lip brush? Here's how: 
First, make sure your lips are moisturized but not glossy. Using a lip exfoliant or scrub before applying lipstick will lead to a longer lasting, more beautiful (and less flaky) look
If your going for a long wearing lip color look, apply a dab of foundation or lip primer and dab across the bottom and top of your lips. This will serve as a base for your color
Start in the center with the lip brush and work your way out. 
Blend and build up. There will be less lip color on the brush when you reach the outer corners of your lips, so it won't look too heavy. 
Blot and apply a second coat, starting again in the center and blending and building up the color. 
Check out all of the great lip brushes and lip colors we have for you, designer products at discounted prices.