Get Cheeky
Another spring calls for another season of the flushed cheek beauty trend, and another reason to snag your 'must have' items from us for less! Whether you're looking to head into the season with a poppy rouge, a dusty apricot color, or a pop of pink, we have all of your blush needs, designer brands...for less!
To wear it this spring, go for a minimal and natural makeup look, then emphasize your healthy glowing skin by applying your blush of choice generously all over your cheekbones for maximum structure, (and don't forget your bronzer and highlighter.) The key to this look is a subtle,natural glow yet having a matte finish to the skin. 
Go on ahead, compliment your skin tone and bring out that gorgeous inner glow! Shop designer blush products on sale now!

OUR PICKS:
Yves Saint Laurent Blush Variation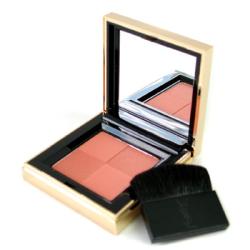 Yves Saint Laurent Blush Variation in 03 caramel, the ultimate blush variation. This blush offers one color of two textures, matte and irrdescent. This blush helps revive the complexion and promotes an ultra-fine and smooth touch.
Bobbi Brown 4 piece brush set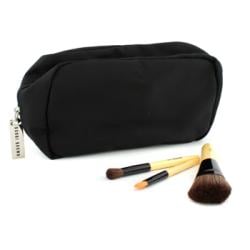 Bobbi Brown's 4 pc brush set, including 1x mini brush blush, 1x mini eyeliner brush, 1x mini eyeshadow brush, 1x bag



Yves Saint Laurent Creme de Blush



The pots of creme blush come in a handful of colors, thanks to YSL. Silky paraline, audacious orange, and rouge passion. These cream blushes instantly blend onto skin and help sculpt and uplift cheekbones for a smooth, soft, healthy look. For an instant transformation, snag one of these at a great deal!