Fresh to Death Scents
Some days you want to smell sweet, some days musky, and some days fresh…to death. Today was one of those days where I was looking for a fresh scent that I can keep my day going strong from the second I spray the scent to the moment I step foot into the gym and even after that, hit the showers. Jump start your day and keep it ever lasting with one of these fresh scents…which do you prefer?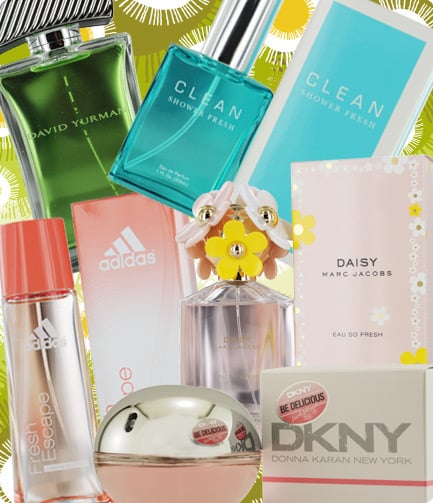 David Yurman's Fresh Essence will give you the sparkling feeling you need with a floral-fruity, fresh scent that opens with notes of apples, cassis, and fresh greens.
Clean Shower Fresh by Dlish is a very unique, very clean (obviously) yet light and feminine scent. It's really perfect for anyone and has fragrance notes of mandarin, lemon, lily of the valley, sheer woods, orange, musk, jasmine, orange flower.
Are you a dynamic woman who loves to stay sporty and live an active lifestyle? Stay fresh with Adidas Fresh Escape, which is based on none the less, fresh, fruity notes bringing light and clean notes and nothing but positive emotions.
Light and airy, DKNY Be Delicious Fresh Blossom is an eye opening, awakening scent full of citrus scents, including grapefruit notes missed with rose and jasmine petals. Talk about fresh and flirty!
Be oh so fresh in Marc Jacobs Daisy Eau So Fresh, clearly stated in its name, this floral fruity fragrance is full of freshness, with notes of grapefruit, greens, raspberry and pear. It's bubbly, playful, and very feminine. Ideal for spring or summer, we guarantee you'll love this eau so fresh perfume.