FragranceNet - 101 - How Do You Layer Fragrances?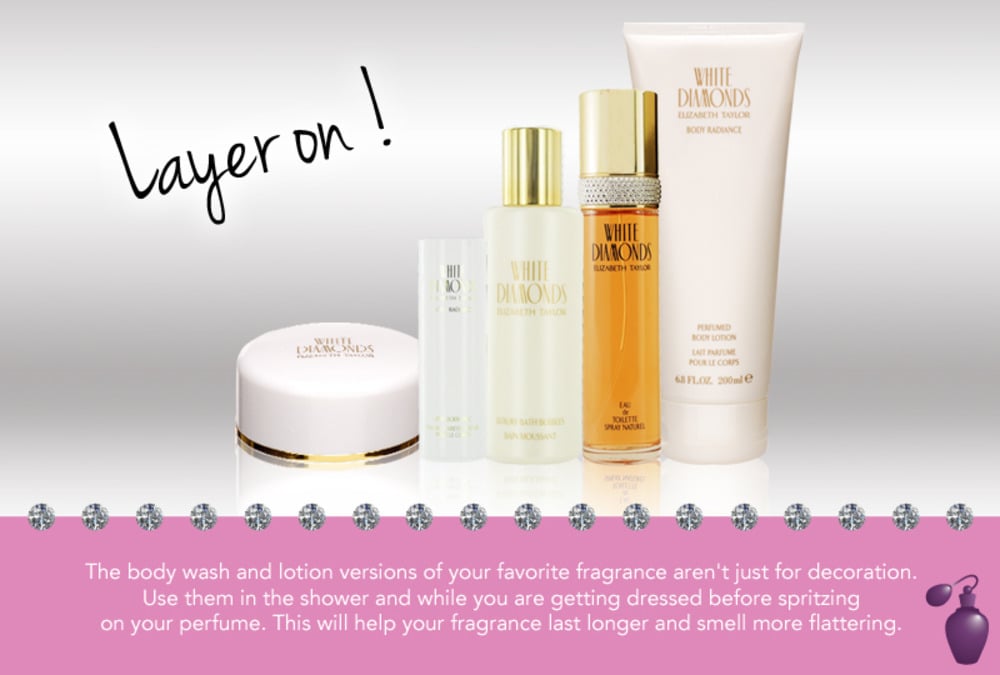 Fragrance layering may sound impossibly chic, but it isn't as complicated as you think once you learn the basics. The skill of layering is all about incorporating the right scents into other aspects of your beauty routine to make your perfume work better for you or to change your scent in unique ways for more impact.
For example, using a body lotion with a specific note is a way to alter your signature scent for the upcoming season without splurging on a new perfume.
Lucky for us, layering with fragrance is easy to do when we have matching shower gels and body lotions offered with our favorite fragrance. Using the shower gel, soap and shampoo, followed by the moisturizer of your favorite fragrance, helps make your fragrance last all day long! Plus you get the added benefit of hydrating skin and hair!
To have a little bit more fun with layering and to head from day to night, take into consideration the fragrance notes in the scents you have. Wear whichever day scent you prefer and choose an evening perfume that carries forward a main note of the day fragrance. If you wear a citrus scented fragrance, top it off with the same citrus note carried in a different fragrance for night.