Fragrance Review: TOM FORD - NOIR
An olfactory overture to the color black – Noir is a spicy, woody oriental fragrance for men, launched in 2012 by the perfumed hand of Tom Ford. Looking dapper in its flacon of smoked black glass, Noir cuts a striking silhouette, communicating luxury, class and elegance. A scent that reveals itself in layers, this fragrance takes us on a journey from beginning to end.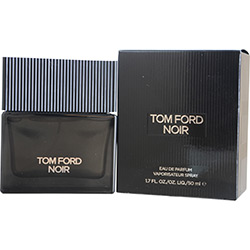 A warm and seductive masculine, Noir transforms from something simple to something rather complex... it flits between light and dark, soft and unyielding. Opening with citrus and soft violet, these notes are swiftly diminished by facets of pepper, nutmeg and resins (opoponax and benzoin). Noir feels delicate with accords of rose, iris and geranium, but these softer notes are imbued with warm amber, patchouli, civet and leather. Those familiar with Comme des Garcons '2' for women might recognize more than a passing resemblance to Noir... both strike a masterful balance between masculine and feminine, sheer and opaque. True to Tom Ford's universe, Noir manages to feel both assertive yet tender.
Noir can be worn casually with jeans and shirt, or formally with black tie... it feels refined and well-edited, much like any one of Tom Ford's exceptionally-tailored garments.