Fragrance Review: Ombre Rose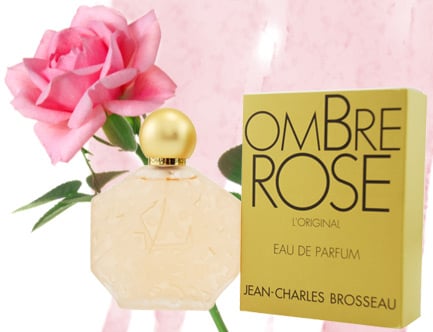 Jean Charles Brosseau introduced this scent in 1981. The pretty fragrance captures a deep, rich blend of spices and oriental florals, Ito say the least Ultra feminine, soft and sweet with a twist of old fashion is the perfect way to describe this gorgeous scent. It's very refined, and most perfect for spring and summer.
Completely romantic, this rosey powder scented fragrance will linger on for hours and hours. If you're looking for a womanly, gentle scent,Ombre Rose is your best bet.Whether you wear it on your first date or a weekend getaway with a longtime partner, Ombre Rose is the perfect perfume for making a memorable impression.